This painting is finally finished! I finished it a couple days ago actually, but I've had my head up, I mean in, other things lately.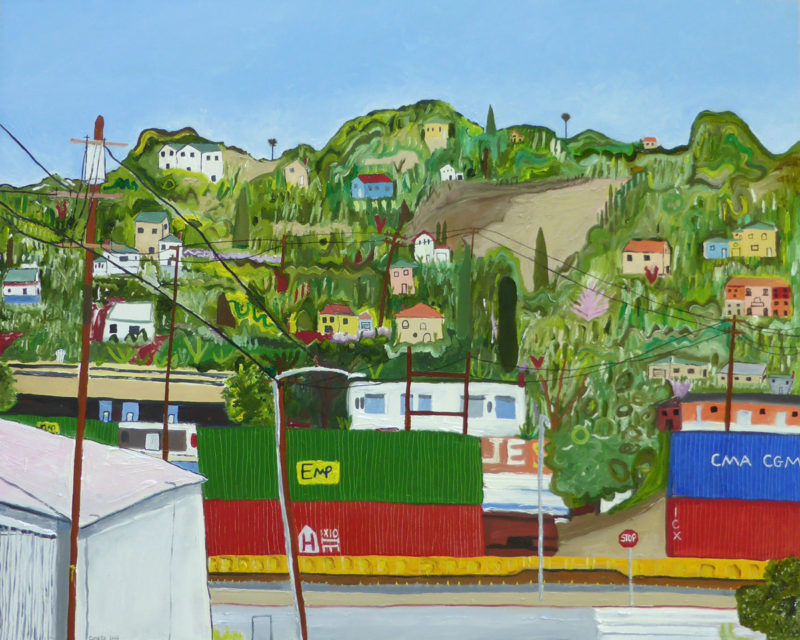 This painting is all oil on gessoboard, 24 x 30 inches and called, "Above Valley Blvd."
I've had my head 100% in the book lately – just mowing through it really. I'm finding quite a bit more to cut. So that's good. The more the merrier now. The Little Pieces of Eight chapter is half of what it used to be, plus it's been through a bunch of re-writes to boot.
Don't think for a moment that being this busy has gotten my mind off of smoking, because it hasn't. The good news is that I am still on the wagon. I haven't had a cigarette in well over six weeks now. It's coming real close to two months in fact. I can't believe it. Mjp can't believe it. No one can believe it. Oh, mjp just informed me it will be 60 days this coming Saturday! Wow.
Want to know how completely sweet my boyfriend is? Ready? You won't believe it. He has been making me these chips that mark the significant milestones for being off the cigarettes: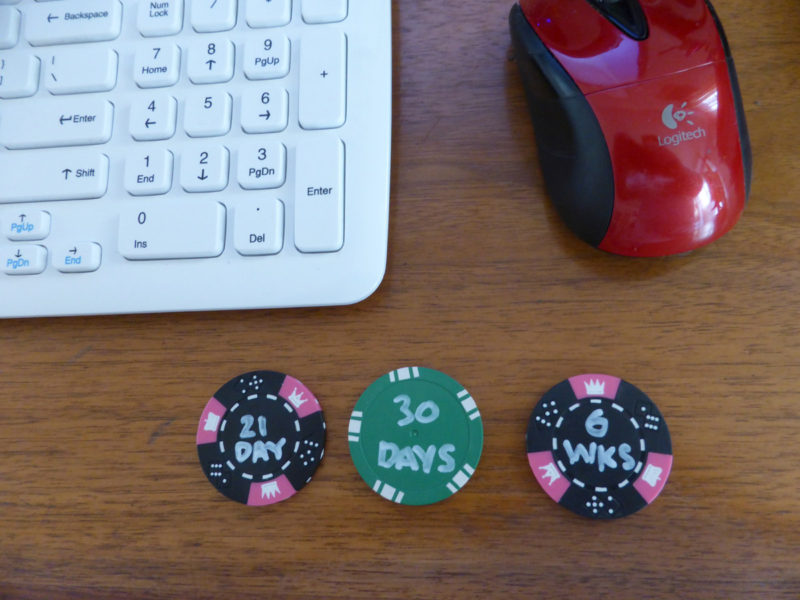 How cool is that?
I know it's a ways away, but I am a little worried about myself for when I stay in Joshua Tree on my residency in September. Luckily, that's not for three months, or actually, eight weeks from now…eek! Eight weeks?! Left to my own devices without too much to do, I just want to stick to this is all. I'm afraid I might cheat! I can't. I can not smoke. Lots of self doubt (obviously). Well, as my therapist has said, luckily, the future isn't here yet, or something to that degree. I just have to focus on dealing with the right now. And right now I have to do the dishes.
FairTheeWell.