That database project I was working on just fell back into my lap, no thanks to my own doing and the weird pressures I put on myself to do these things. However, it won't be that bad or take too long. I have about 30 slides to scan and Hannah has a slide scanner that I'll be using.
In the meantime, I've only managed to draw a new composition onto a small canvas–my next idea for a painting from this mock-up I made of an aerial of Joshua Tree. It's extremely modified, but it's taken from Google maps above Sunburst, somewhere north of Highway 62. I forget where exactly. The drawing on the canvas is even more modified than this, with a lot more roads and a few more structures.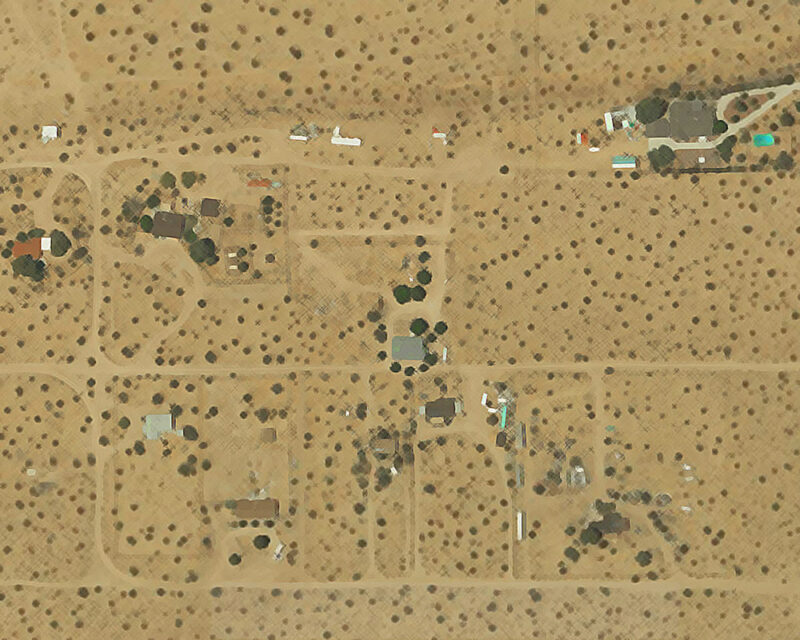 This is going to be on a 16 x 20-inch canvas, and for now, it's kinda an experiment to see if it turns out good enough to consider it as a vertical for a large canvas, the last huge one I have around here, at 60 x 40 inches. It would be the same idea, but probably of south Joshua Tree with a different typographical terrain.
If this little one turns out neato bandito, then I think I'm going to take a risk and do the big one in this way. It's a risk because of its palette and "simplicity" in comparison to my other work about the desert. It's not really simple at all though. It will take a century to complete, maybe all the way up to the show because of all the little details. Even the smaller one is going to be a bit of a bitch to complete, as I want it very textured like a birthday cake.
We shall see what the tools do for me on this.
Since mocking this one up, I have big plans. Overly ambitious ones! I'm an idiot, but they are just plans. Though, I don't want to put too many paintings in this show because my last show was way too overcrowded. I wasn't too happy with the way it was displayed. It had too much work in it and it was hung salon-style. Not my bag, but I had no control over it. I would have rather had pieces curated/edited out. But I was still grateful.
I want to put as many new pieces in this next show as possible, but I am a very slow worker. At least I have enough older work to fill in the blanks. I wonder if it's enough though. I can't tell at this point. Most are small, sans two. Then there will be the big one I'll be making, and another big one that Craig already has at the gallery: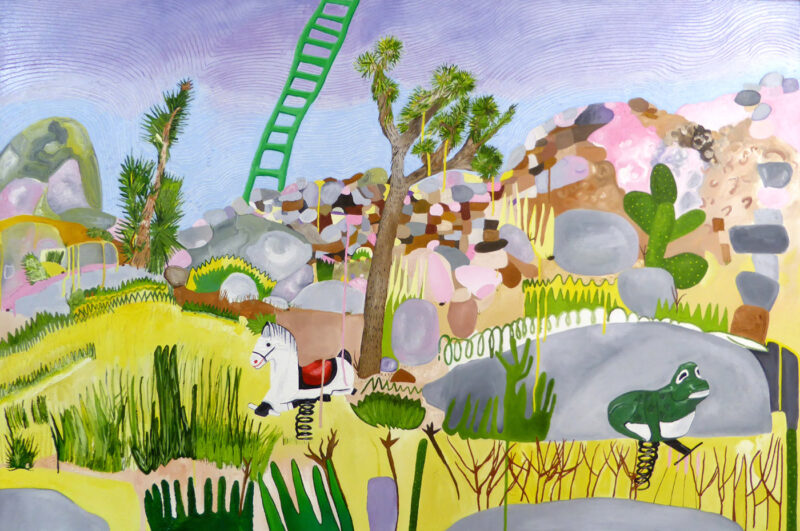 Luckily, he doesn't mind what the dates are on my pieces. I think I'm the only one that matters to. But it does matter to me. I like exhibiting my newest pieces possible so it at least looks like I'm working consecutively. Ha ha. That is such an art world brainwash on me. Who cares, right?
The rest of the pieces will be pretty small. A number of 16 x 20s, a couple of 20x24s, and a couple of 24 x 30s. I have two other mock-ups for the next two smaller-ish paintings that I'll have to work on simultaneously while working on the very large one.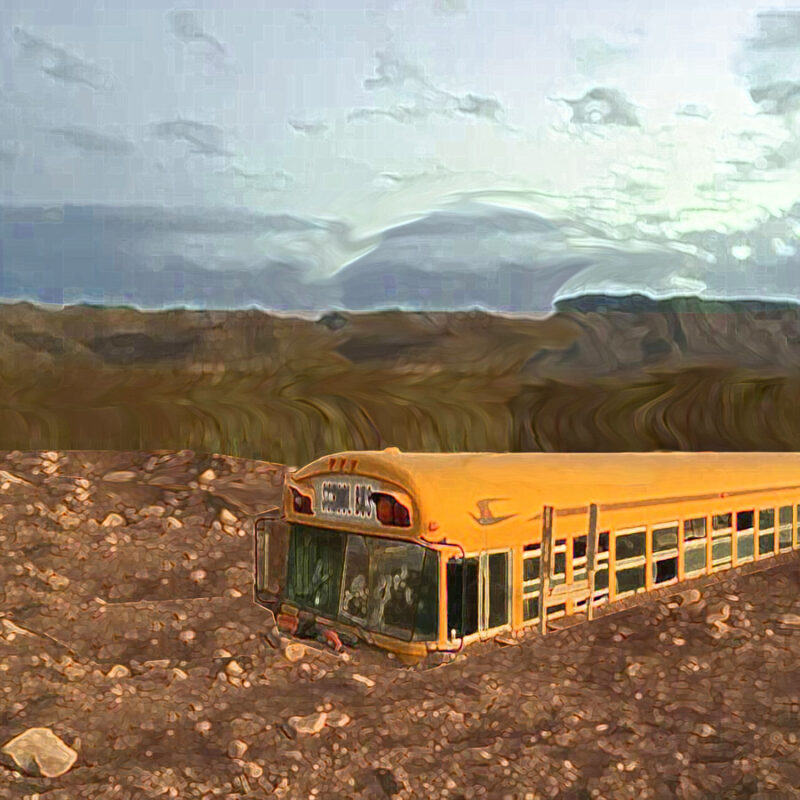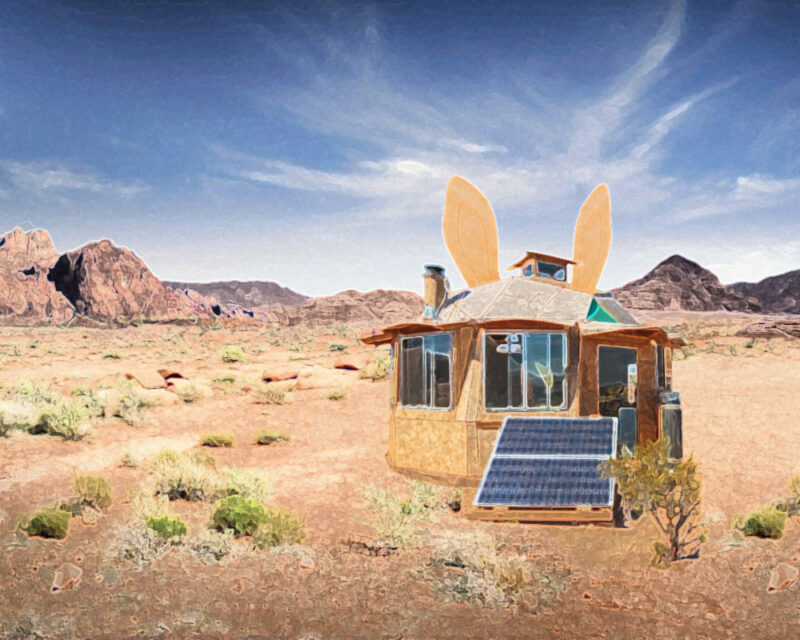 As you can see, I've mostly been sitting on my ass working in Photoshop. I do a lot of that trying to figure stuff out, mocking up compositions, and getting them just right. Lots of decisions I have to make. Now, does that count as time making art? I feel like I hardly devote time to actual art-making because my painting time feels so minimal.
I often wonder if I charge enough for my work, despite what people might think. I see other artists getting a lot more for their work who spend much less time making it. I know I should not compare, but I can't help it sometimes. Maybe it's natural. Maybe it's not.
But I'm a very slow painter. The big one above took me five weeks and I worked on it pretty much every day. That is slow dude! I mentioned this in the CreativeSpark Forum and people were completely thrown for a loop that this would take me that long. But those artists crank their work out (always pretty detailed, much of it realism), like they're flipping hamburgers on a grill. I'm always hella impressed.
It's not like I'm sitting around twiddling my thumbs though, or sitting on Instagram. I hardly go on there. I do try to play that game a little. I post one painting a day in the morning, and then I leave. I try to check back in and participate for a little bit later in the day, but I really can't play with it as much as all my friends do. I don't understand where they get the time to do it and produce so much art! It's a fucking mystery to me.
It exhausts me trying to keep up with all these other artists. How do they do it and what is wrong with me that I can not? I guess I'm just old and tired–trying to work through the molasses of my life.