All I've been doing is working on this one: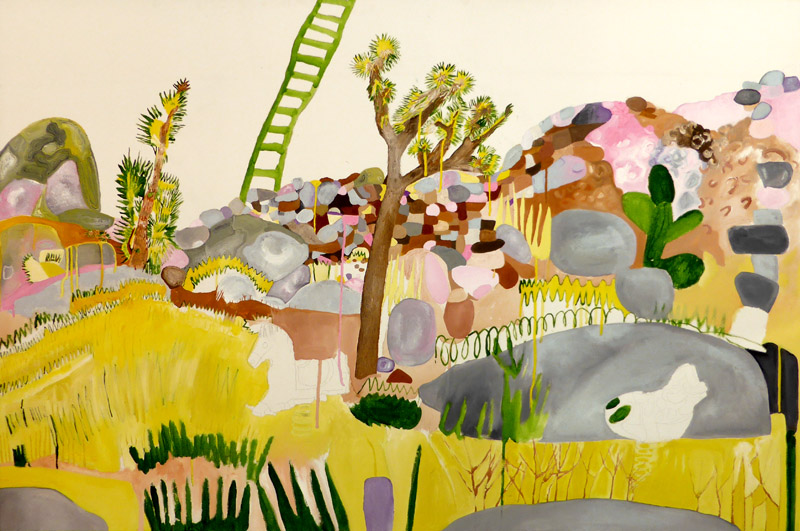 along with a million other things that I can't really show visuals for.
What's an artist's blog without visuals? That means you just have to read. How boring.
I drive out to the valley to work on the movie twice a week, and the rest of the time I am either working on this painting, or organizing details for the installation.
I am working on little watercolors however. I've shown one of the crushed beer can that's entitled Depression,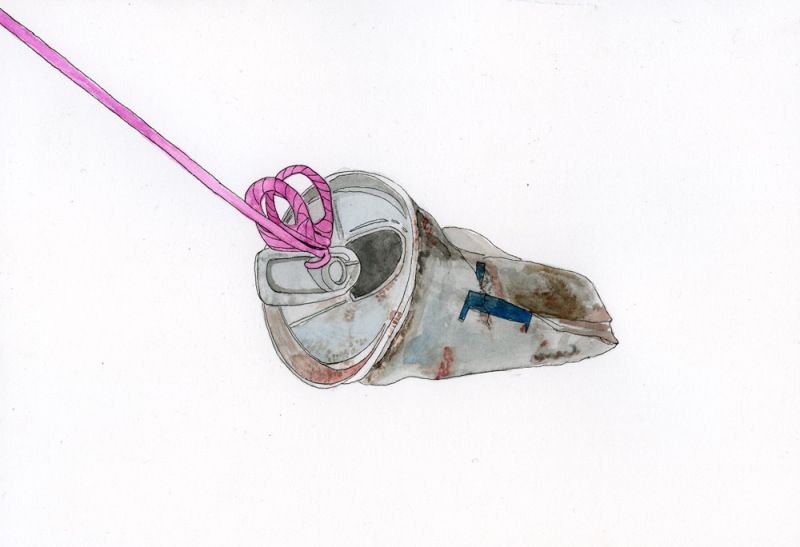 but there are 10 others I am also painting that I haven't shown and probably won't because I want to save them for the exhibition. These are all little pieces from the movie and the watercolors will also be framed and available for sale at the show in a separate wall installation.
Yes, a new separate wall installation.
Yesterday I had a long meeting with my curator, Anne Hromodka and we went over every aspect of the show. Now there's going to be an additional separate (but small) installation of framed watercolors and "junk" items in a kind of mapped out grid of sorts, that connect everything together. It will be on the wall at the entrance to the project room.
Now I'm also including a couple of photographic prints as well, and probably (98% likelihood) a limited edition DVD package of the movie.
This six minute movie will still be available on YouTube after the six week exhibition, but the limited edition DVD is going to have ultra special things in it that can't be resisted, and those details will be announced once it's certain that we are going to produce it.
If I haven't mentioned this on my blog yet, the show dates are March 19 – April 30, 2015.
There are so many little details that need to be accomplished yet. The tent installation seems to be more and more complicated than I think it is, so I'm going to be setting it up in my backyard – exactly as it will be in the gallery – once I have everything I need for it before the show and document it thoroughly. Then I can easily know the placement of stuff and it won't be so hard setting it up a second time when installation time comes around. But I'm still in need of a few items.
Slowly but surely, it's getting done. If you subscribe to my newsletter, the most recent one surely put you up to date.
That's it for now.
It's Saturday and I'm practicing trying to rest on Saturdays now. Something that's not all that easy for me to do!