Recently there was a post on the WetCanvas forums about artists keeping "inspiration folders." These are files that one might put magazine clippings in, photos, notes, sketches, and whatnot to inspire future paintings or artworks. This got me thinking about all the different types of folders and things I have kept over the years, especially my digital files, which seem to be much easier to go through and organize.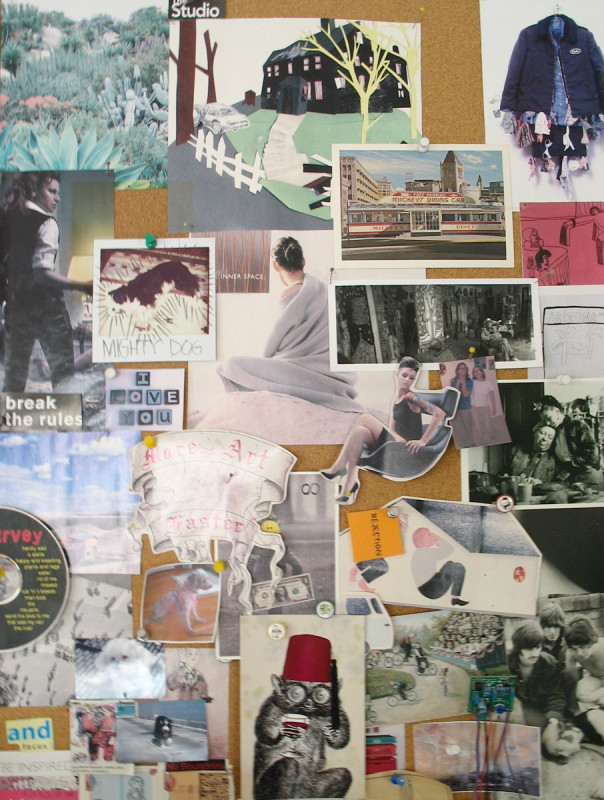 I have even made a couple of bulletin boards boards. I suppose I can call them "inspiration boards." I have one in my office and one in my studio. The one in my studio is a bit more filled up since I have taken this picture though: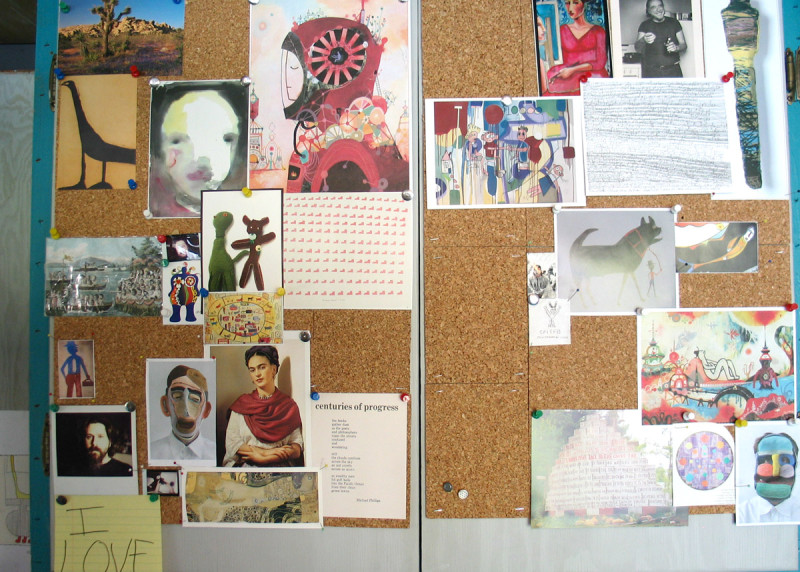 What I thought would be interesting was to show off some of the images in my digital files that are still sitting there waiting to become something. Maybe they won't even become anything, but I keep them nonetheless. I just recently went through my digital stuff and organized all my files so that now I have them separated by Old Reference, Current Reference, and Ideas. Ideas is essentially my "Inspiration File."
Old Reference is where I keep all the files I used while I was working on other paintings that are now completed, while Current Reference are the files that I am currently using for the paintings I am working on at the moment. I also have a Sketches folder – all my scanned sketches are all separated regardless and kept there. They are copied and put in my Current Reference file while I'm working on them, then deleted when I'm finished with them so I don't keep two. (What can I say? I'm a space saver and I like to be systematic.)
Anyway, I thought I'd share a bunch of the images that are in my Ideas folder. Maybe it's interesting, maybe it's not, but I think some of them are. I think to myself, why? But I have my reasons. Some are obvious and some are strange. They either inspire me, or they are the basis for future artworks.