I am hoping that by writing the above title, my luck will soon be changing–because Sunday we finally signed a lease on a new place. I can hardly believe it!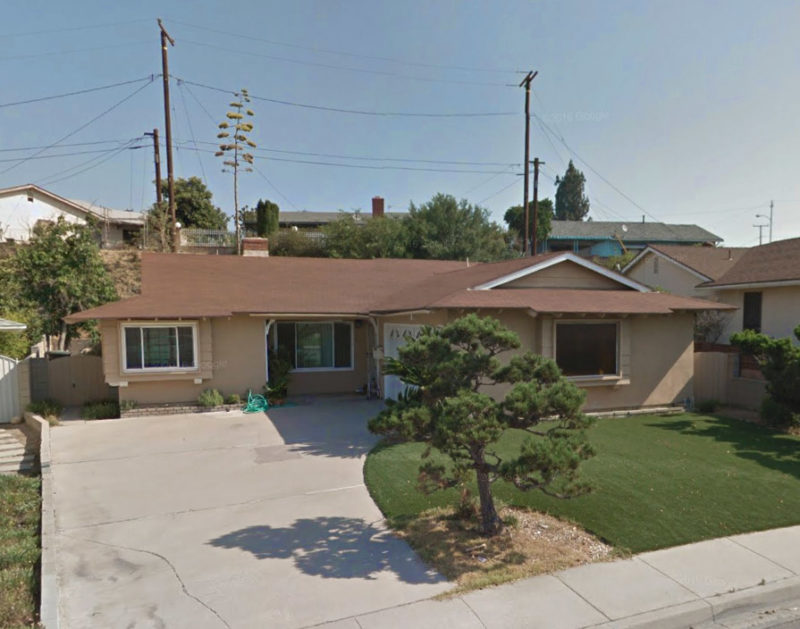 I'm always one to find the cutest places to live out there – a 1920s Spanish style, or something quaint from the 40s, but this time I found a pretty pedestrian Mid Century tract house built in 1960. It's in great shape and that was why we took it. It also "checked all our boxes." I'm happy with it. There's a garage to store everything and I get my own office. The garage is not "finished," but it works. It cuts costs on renting a separate storage space.
I've also come a long way in packing the art. I feel organized now. And I'm very close to finished with it. I think I have about five pieces left. Two of them are large and one is worth the most. It hangs over the mantle in the living room and was painted by Tibor Jankay. I also have only two of my own pieces left to pack. The rest of the house will seem so easy, my stress levels already feel calm.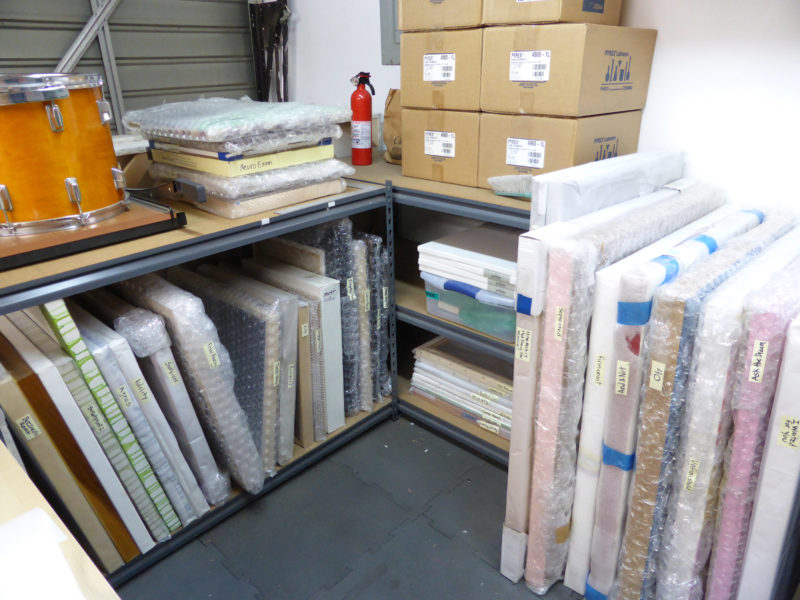 Finding the house, signing the lease and having dates as to when we are doing everything feels like such a huge weight off my shoulders. I've been really cheerful and experiencing genuinely long happy moments. A lot of anxiety I had been having feels like it's peeling away. Making decisions are getting easier too.
I was on the fence about what to do with my drums. I was even thinking of selling them — until I came into my right mind. Well, I wound up buying a used trunk for them! It fits my whole set. I call him Greenie and I love him for protecting the extension of what was once my soul.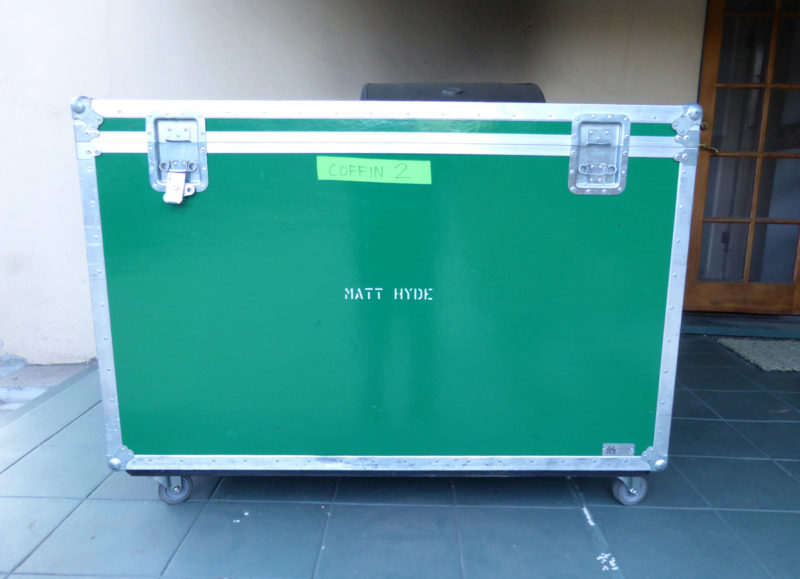 I still have things for sale by the way, but many things are now sold and gone, like my bike, the big art cart stuffed with art supplies, the sewing machine, my typewriter, the easels, the big roll of pattern paper, the Sony DV Cam, and my Epson printer, and so much more. I'm sorry that some of these things are no longer available. I did give a lot of notice on Facebook first though. What I do have left is:
a bunch of Erlenmeyer flasks,
lots of canvases sealed panels,
10 Sheets of 23 x 30 inch Arches cold press watercolor paper (#300),
a large Artograph Lightbox,
a really cool vintage dining table and a Craftsman reclaimed stained glass window to go with it (or I will sell it separate).
I'm also selling my big yellow tent by The North Face (Kaiju-6), which is in excellent condition, and my little 9 inch color television by GE from 1975, works great. It's actually a collectors item.
And lastly, I am selling two tables… an Ikea Jerker Table — which are highly sought after, and my industrial cutting table.
Wait, scratch that, I just sold the cutting table!
Anyway, that's all for now. I'm tired.