I try to make an Artist's book every other year. They certainly are major projects. This one will be my smallest edition, of only six. It is because there will be two hand-embroidered pages in each, plus three original watercolor pages. The covers have a hand-cut die, plus I still have yet to carve the block print. I still have lots to do and I haven't really been "on it" the way I should be. I last did the sketches for the watercolors a week ago. Today I realized I will have to score each page about an 1/8 of an inch inside the binding for the pages to flip better. Yes, lots to do, but a good deal is done as well.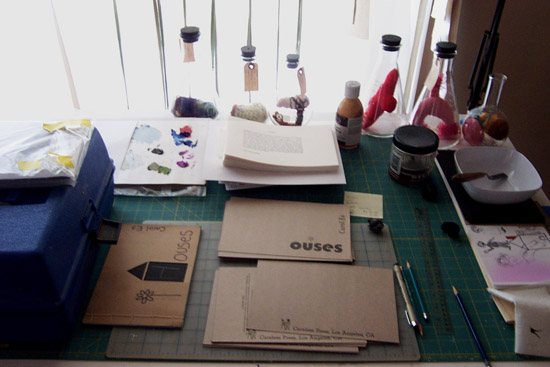 All the letterpress is done – there was a lot. The two etchings are done, and the digital art is done (four of those pages.) Here's a peek at a couple: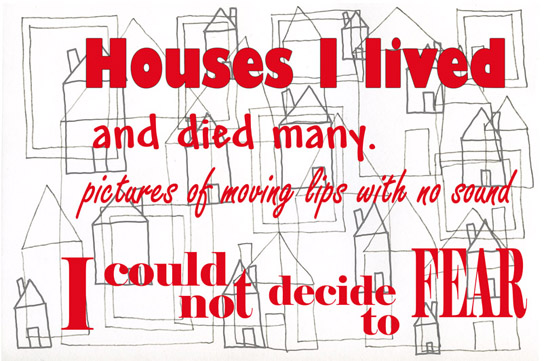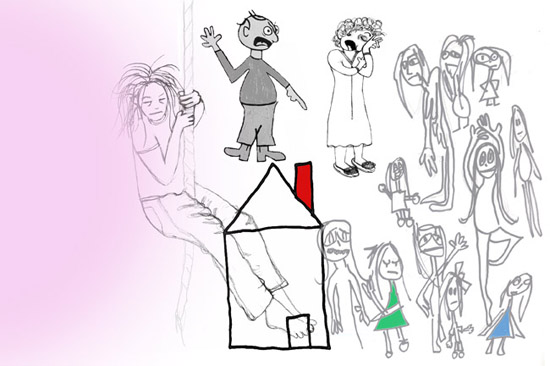 HOUSES is based on poem, written in 1999 by me. I updated it a bit for the book. The papers I'm using used throughout are Artistico Fabriano, Rives BFK, Strathmore Artagain, Moab Kayenta 205 gsm., various cereal boxes as the front and back covers, and imported handmade flower pressed papers. The pages are going to be all French folds and then Japanese stab bound with waxed linen thread from Ireland.
Here again is one of the etchings: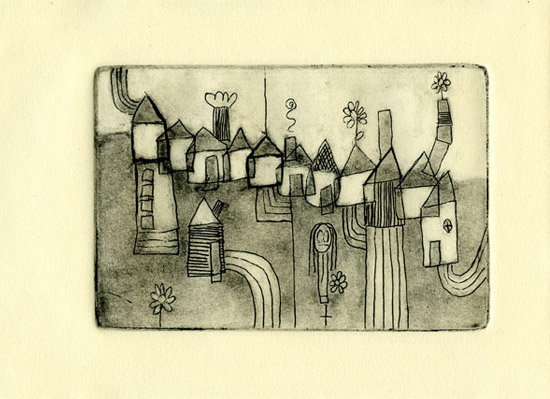 I am still trying to think of a clever box or leather casing to put these in. I have thought of a wooden box, mini suitcase, etc., but I've also considered a kind of tattered leather pouch with embossed lettering. Still thinking about it…