Oops. This should have posted on the 10th:
Greetings from Yucca Valley! I am staying at one of the Joshua Tree Highland Artist's Residency sites this month, specifically the Rieman House in Flamingo Heights, about 25 minutes from the Joshua Tree National Park.
The landscape here is very different than Joshua Tree's. It's vast and open. It seems to go on and on, and it opens your mind man.
I've been here for about a week now and it's been a bit of a – not surprisingly – up and down experience for me – both emotionally and work-wise. I've been keeping a little journal since I've arrived, so I can pull a bit from those notes to take you through what's been going on.
First if all, before I left, I made a list. I'm good at making these. It helps me to remember what to bring – you know – so I don't forget anything. Smart, right? Well, yeah. It would have been if I looked at the list before I actually took off. I forgot my table easel and boy do I really need it here. There isn't anything vertical to work on, not even a wall. Well, there is a shared studio space, but I really like working alone. Especially in the desert. It's something I may have to consider changing my mind about though. But I don't know if I can.
Right when I got here, I met Steve and Ruth Rieman, two of the nicest people I've met in a very long time. They are superb humans: authentic, unique, and gracious. Just very special – the kind of people you meet once in a lifetime. They showed me around the cabin, which is very rustic and quaint. It has these kinds of unobstructed views for days. Just amazing.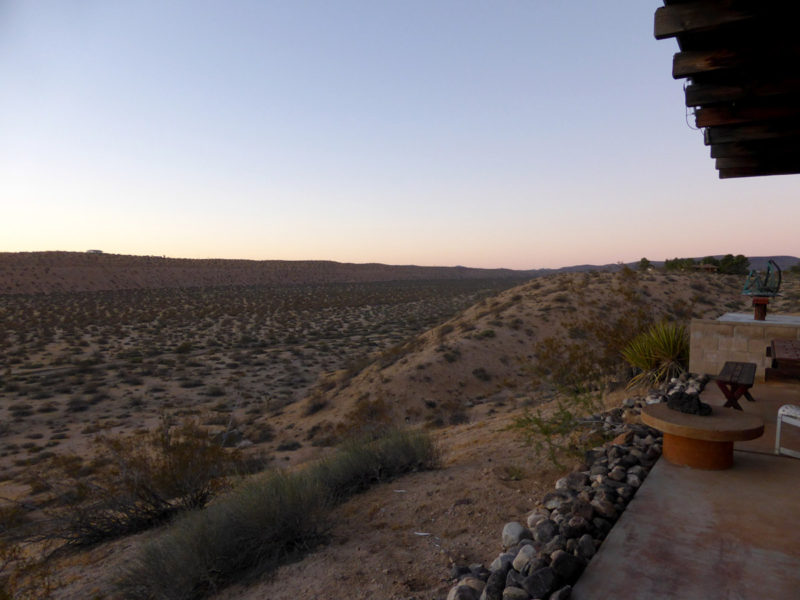 They helped me to unload my car that was all stuffed with stuff like Winnie the Pooh. Oops, got stuck in that song. I definitely brought too much stuffing though. And once I saw the cabin, I realized I was going to have to be very strategic about setting up working stations. It's tight in here! But I am resourceful.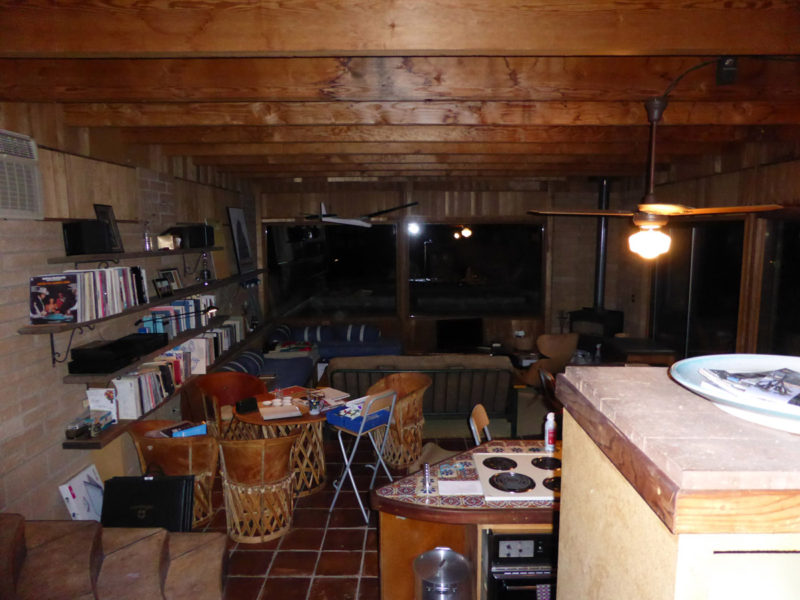 After going to dinner with the Rieman's the first night here, I managed to come back and work on a couple of chapters of the book already and unpack some of my things. And later, I woke up in the middle of the night to find a sky filled with stars. Magnificent stars from here to kingdom come. It was truly magical. (Sorry no picture for that. You'll have to picture it in your mind's eye.) If you live in Los Angeles and you've seen a dark night filled with stars, imagine that 100 times over.
But then, when the morning came, the sun was blaring through the windows like some kind of nuclear bomb experiment gone bad because the cabin faces east. Not good. I wound up going grocery shopping at 6:45 in the morning and took my sweet time. Luckily, there is a big wrap-around porch that blocks the sun by 10:30 or so.
When I came back,  I worked on two more chapters of the book and set up a small water media space. I also made several drawings, 20 or so (ideas for the Thomas Bros. map pages) but I learned that it gets dark here early because there are no west side facing widows and no real lamps to speak of. From now on, I should be making my art before 1:30 pm and leave the writing for the later part of the day. I'm learning as I go along here. And I'm trying not to get frustrated. It's a new environment I have to get used to, and it's not the house I'm used to in Joshua Tree. This is very different.
By day four, I've covered a few chapters already and have started painting little tear drop-type trailers on top of the map pages, but I woke up feeling pretty sick, like I have a flu or something. I'm also starting to get a little frustrated that there aren't significant painting areas inside this space. The lighting in here is great if you're a writer though. It's either too bright or too dark with a lot of shadow. But I can carry on despite my moodiness and am very cognizant that I need to get these accomplished for the El Camino show. Here's a sample of what they will be like. They are sloppy(er) than they would be because I can't ink along the pencil lines. Because frankly, I can't see them!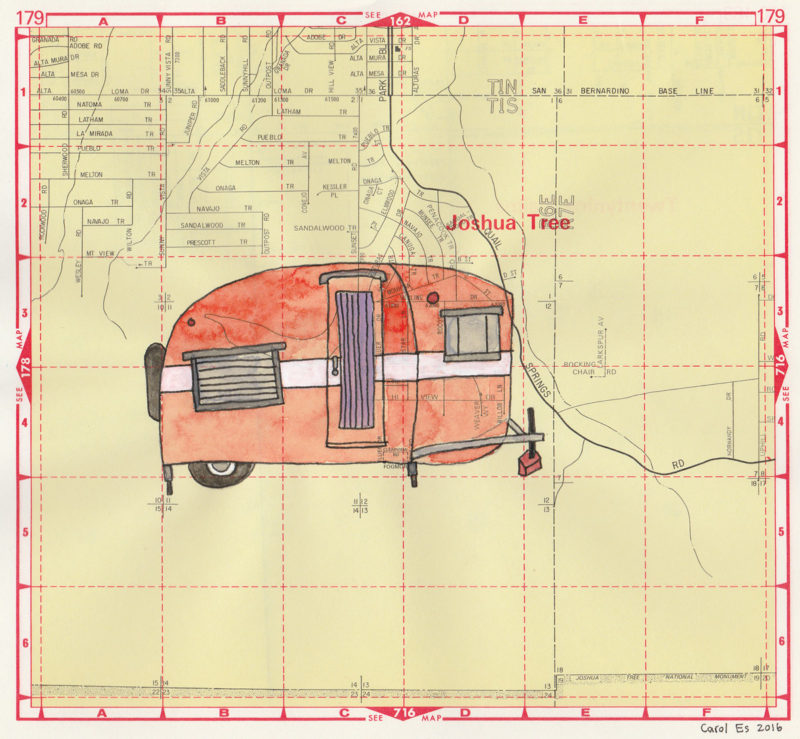 Also, going through the old Thomas Bros. book, there were only 12 pages for this region, so that's how many I've been working on.
I completed them all by day seven, despite a lot of frustration. I realize that this frustration is coming from physical exhaustion, depression, and perhaps a bit of isolation. I had to go into town and call my therapist. No reliable cell phone service out here to speak of. So, since then, I've only been able to make one other watercolor painting and have been chipping away at the book, writing and writing. I'm still trying to keep an open mind about being able to bring some visual art into this space though. And I am grateful that I've been able to go from Chapter 56 to Chapter 66 in one week's time. That is a lot to accomplish! Perhaps this cabin is better suited for a writer than a painter because I'm truly writing my ass off. Five chapters to go!
However, it took me all the way up to day six before I even realized just how depressed I have been. I'm not just under the weather physically. I think it happened between day four and five, or five and six? I lose track now, but I was extremely excited about a couple of drawings I made. I mean super happy. Maybe I was manic, I don't know. But the next day I looked at them again and thought they were the stupidest things I ever saw and just cried about what I failure I'd become. There's bipolar disorder for ya. That was a super rapid cycle and it kind of scared me.
I painted the drawing anyway, and while this is not a good scan (It's blurry because I was not able to lay this paper flat onto the scanner bed), this is the gist of this thing that drove me to such a state of loony tunes.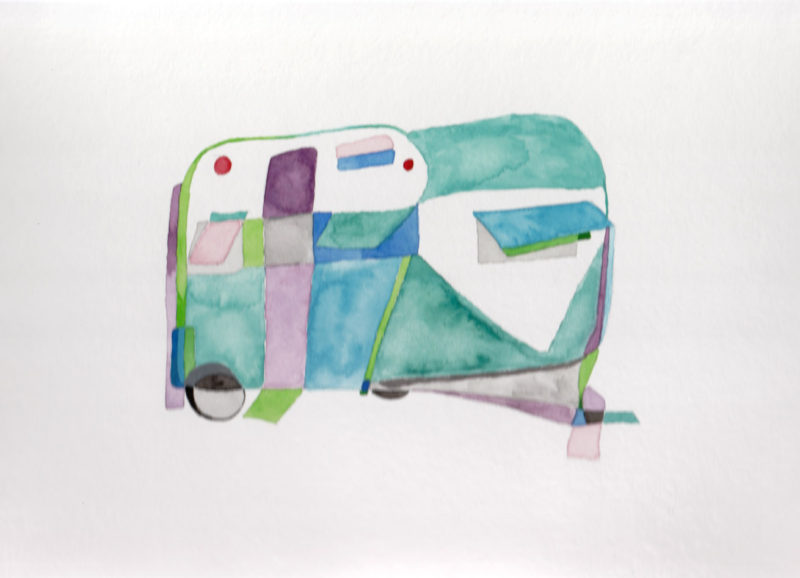 Now lastly, I did do something a bit risky, and only because I highly respect Steven and Ruth Rieman very much in this time that I have got to know them. Yesterday I dropped a chapter under their door. I know some people that are close to me will think that was not a wise decision, but something just told me to do it and I don't know if it was the "good" side of me, or the destructive side of me. In any case, it is a chapter I have allowed some other people to read before in the past called Sunshine State. Not anything unseen before. I've even submitted versions of it as a short story to a couple magazines, so I'm used to it already being rejected.
So, here it is, the morning of day nine and, up until yesterday, I was living with Elizabeth the lizard.
But now she is gone. She ran out the front door, with a little bit of cajoling from me. She was eating my spiders, which was very nice of her, but she was also kind of freaking me out too. I kept dreaming of her crawling into my bed at night. Eeeek.
That's all for now. I'll try to log back on in a week or so.