I'm just waiting for my camera charge light to turn green and I think I will post the first two pieces of the series of seven? I suppose I'm still on the fence. Still thinking about it. Two are officially finished. The third one had a bit of a glitch in the Matrix, so it won't be finished until later this week, or even the weekend, so I will be starting the next four this week and perhaps an eighth one will pop into my spaghetti brain. I really wanted to have eight in total before I showed them to anyone. I did, however, show a preliminary drawing on Google+ because that is where I spend all my social media time.
If any of you Facebook peoples wonder where I am, that's where. Google+. If you aren't on there yet, you should be. It is taking over Internetland.
So last week I worked, but not as much as I would have liked since I was ill. A different kind of ill if you had been following my entries. I have been feeling much better – with a lot of trepidation – which I suppose is normal. I am just glad I have been feeling better. 🙂
Little things made me appreciate my life. Actually, they usually do, but finishing little parts of the painting I was working on. It is not titled yet, but it has four black ovals. I was filling them in. I started with the edges, where I had to be very careful because they are against the finished birch wood. Just getting the line connected around from one end to the other made me do a happy dance. Filling them in was just icing on the cake. I was celebrating – and this particular painting isn't even the one I like most. It's the one I like least probably. Now that it's all done, I like it pretty good. No feet, but I like it. It reminds me a bit of my 2004 work.
2004 was the year before I was picked up by the gallery, or rather, before they began courting me. It was a long process, yet everything seemed to have happened so fast. It was October and I did a residency at Vermont Studio Center. It was wonderful. Life changing really. I cried when I left to go back home, yet it was such a BIG deal that I even went.  Not too long before I went there, I was a shut in.
Not too many people know this about me, but there were a few years where I couldn't leave the house, drive a car – I mean – I couldn't even check the mailbox that stood a few steps outside our front door.  And at the time, I was in a wheelchair much of the time. It took years of therapy and reading books, and doing panic and phobia workbooks to get out of that mud, little by little. By the time I applied for that residency, I was barely ready for it. mjp had to fly out there with me and sort of set me up before it started so I could get used to the whole idea that I was going to be there for a month by myself without him and fly back alone.
My little secret that no one knew was that I came back a week early (pre-planned) and just didn't answer my phone or use my computer, but I think my friend Suzan Woodruff knew and left a message about coming with her to meet George and the director at George Billis. It was kind of an important window of opportunity. I wasn't even looking for a gallery. It fell into my lap, really.
These were the pieces that they ended up taking into inventory at the very end of 2004.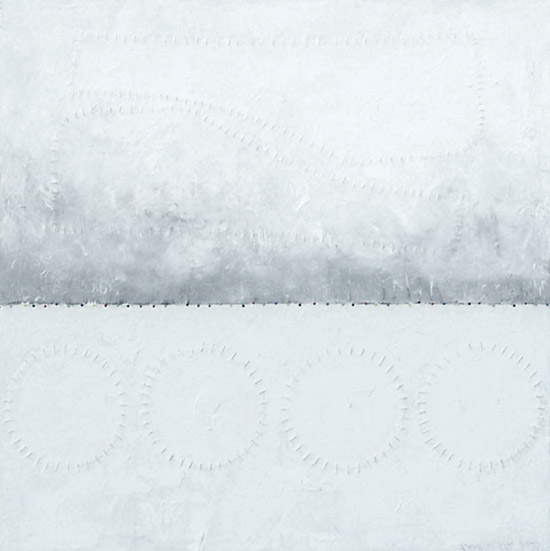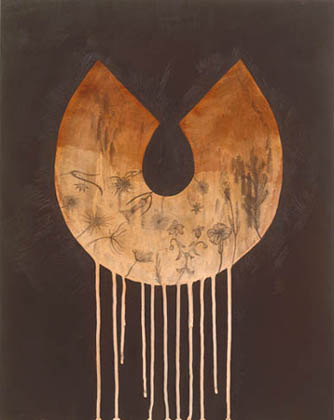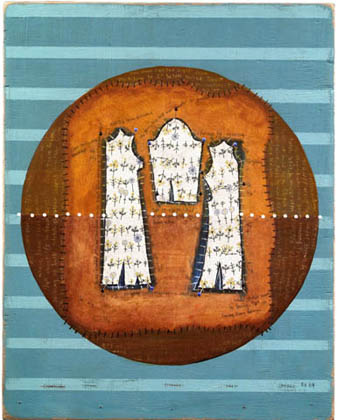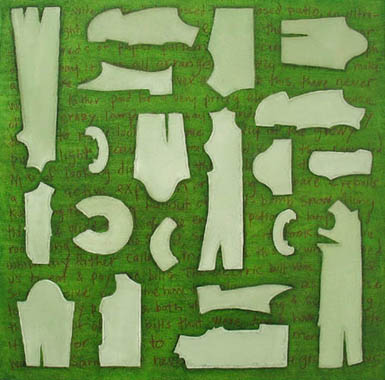 But, the ones I was thinking of in regards to the painting I'm talking about are these, which were done at the very wee-end of 2004 after I had a major surgery. Another story for another time.