Even with my brand new air conditioning unit in my studio, it just doesn't seem to cut it in this extreme heat wave we've been having. Yesterday and today it's well above 100 degrees and it's not been fun. Yesterday I was nauseous and had a headache all day, and I tried to drink as much water as I could. I probably shouldn't have been outside though. I had to drive to the San Fernando Valley, and that was just idiotic. By the time I got home, I'd already melted.
I had a great birthday though (on the 20th). I stayed indoors all day and just relaxed. Mjp got me the coolest thing on Earth – a very special version of Ask the Dusk by John Fante, one of my most favorite, if not my favorite, writer on Earth. It is signed by both John Fante and Charles Bukowski – who wrote the preface. It's one of 75 in existence (#10)!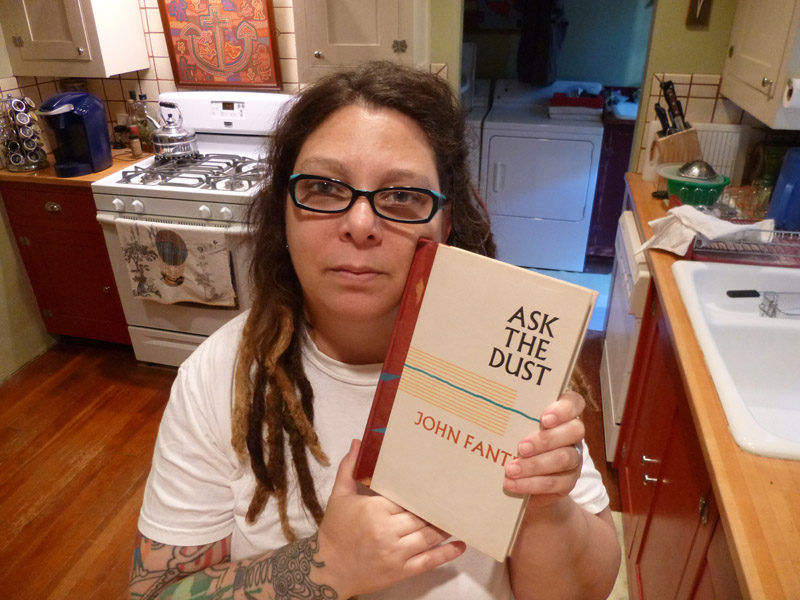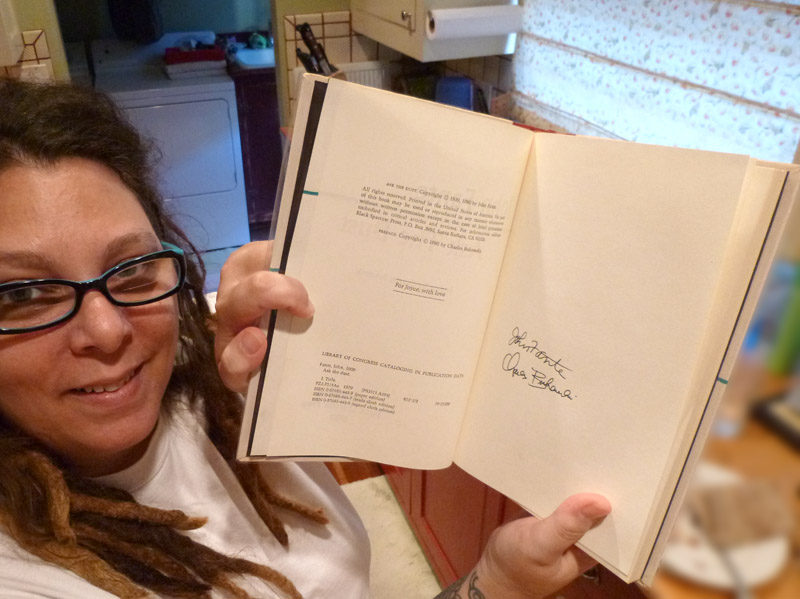 These pictures are for you to look at the book only by the way. Look away from me! I almost didn't post these. Gah! I look horrendous.
It is weird being on a writing break. I don't like it one bit. I don't like not having something all encompassing to work on. It only makes me depressed. Just being honest. In fact, I feel stuck – I don't know what to say at this moment. It could be just having a birthday, it could be lack of sleep. I'm really not sure, but I am not in the "touching base" kind of mood. I just wanted to show off my present because it's super neat-o. Isn't it?
Hope everyone is staying cool.