I was recently commissioned to create a couple of cards for a new card game that's coming out soon called Invasion Joshua Tree. I thought I'd show you some shots of it.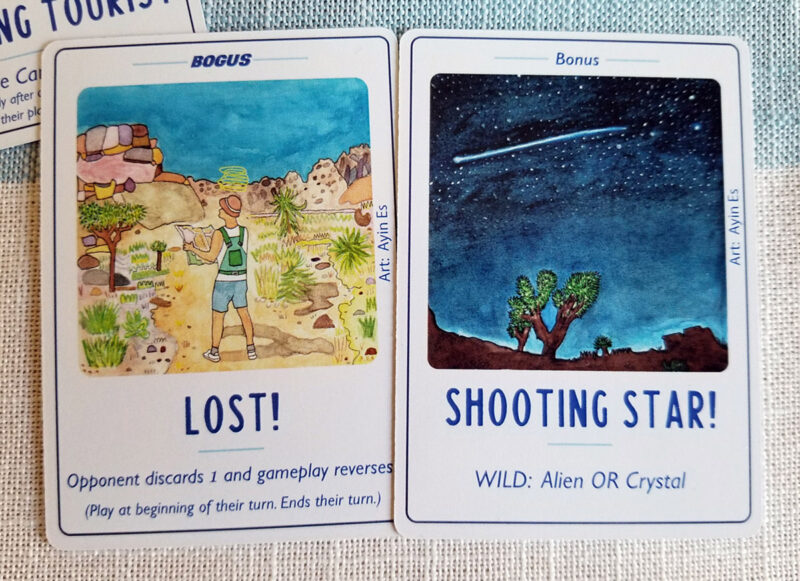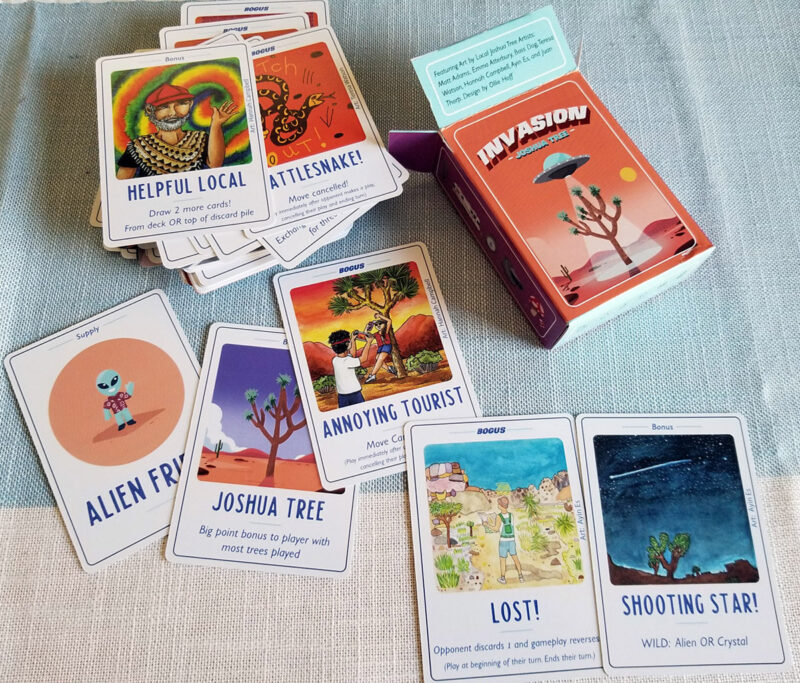 Like how I have my two cards in every photo? I did the Lost! card and the Shooting Star one. Other local artists were also commissioned for this project and I think it turned out spectacular! The game seems really fun too. It's detailed and there is a fair amount of strategy involved too.
The game was created by Blake Hodges-Koch and his wife Bea, the directors of Wild Heart Ranch in Twentynine Palms. It promotes their business, but it is also a cool game I think. I like smart marketing ideas like this.
I'm still reading the instructions and haven't had a chance to play it, but you can play between two people or more. It will be available online or in local stores here in the high desert. There is a website being built for it soon.
I'll be mentioning this and the details in my upcoming summer newsletter. I'll send that out on the 21st of June, so sign up!