I've been working on another oil painting, and it's a sloppy one. I am hoping to keep it that way too.
I hardly ever loosen up, but I was able to do it on my recent self-portrait. I can't really believe it. I've been wanting to lay back like that for a long time, but honestly don't know how.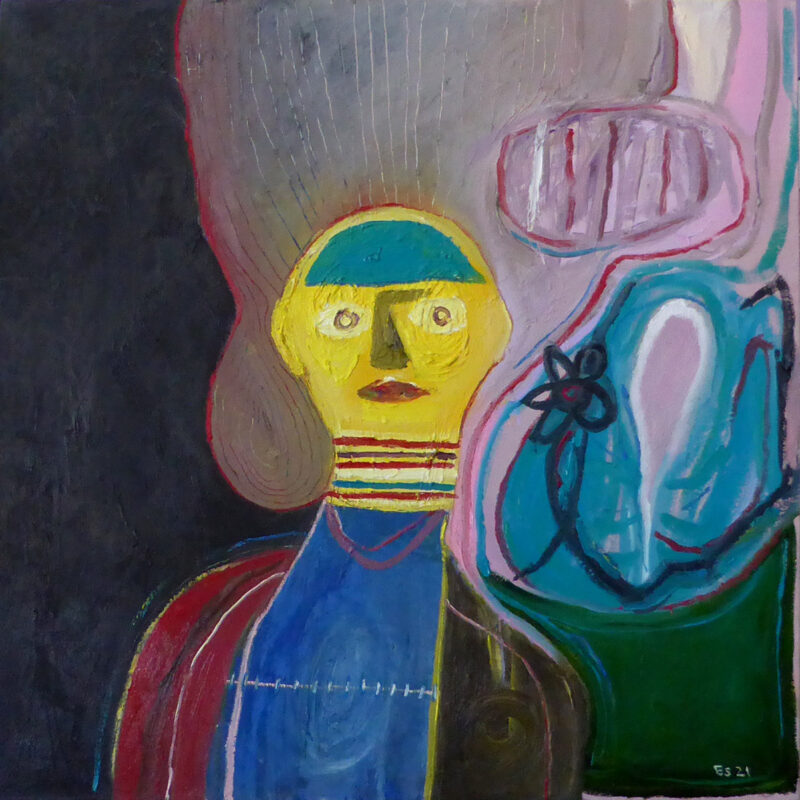 But here, on these abstract pile of rocks, I seem to be moving along in that direction. At least for now.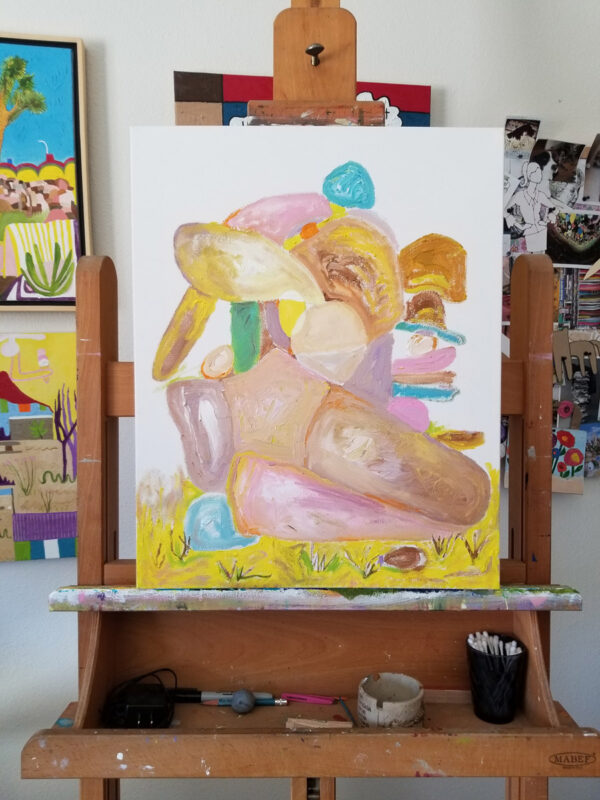 It might not look like most of my work is tight, but trust me, I'm anal. I have a bad tremor in my hands, but I still try my best to steady my lines. And I don't use rulers on purpose. I like the look of hand-drawn lines that are somewhat wavy or imprecise. Still, I'm careful about bringing the paint up to those lines in a precise manner because I am painting in oils wet on wet. It's a meticulous process that I've wanted to let go of. I'm trying.
But someone I admire once wrote, "Don't try." I keep these words in my head as often as possible. I often forget them and run amuck. While I like the last painting I finished, it's way too tight, and I didn't mean for that to happen when I started it.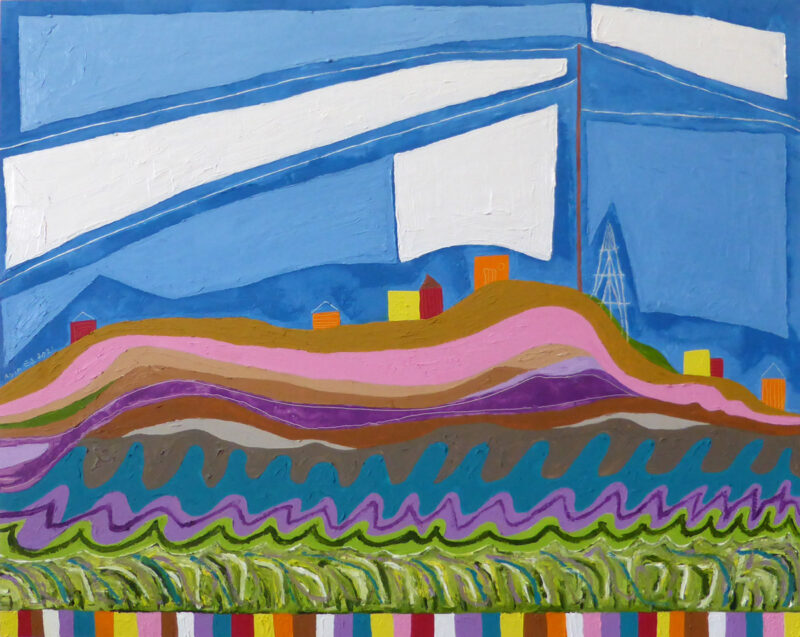 Some paintings are meant to be more precise than others. Most of the Joshua Tree paintings are supposed to be a lot tighter than my others, of course. I move between the surreal and the abstract and never know where to land, but I think that battle motivates me to go on. Every last painting informs the next in some way.
I'm sure it's that way for every painter though.
Tomorrow morning I'll be sending out my summer newsletter, so if you're a blog reader and you want to receive them, sign up for them here.
Before I end off here, I'd like to mention that I recently saw one of the greatest films I've ever seen. A Dog Called Money is an inspiring sequence of events that document the writing and recording of PJ Harvey's album. She collaborated with cinematographer/photographer Seamus Murphy while they visited Afghanistan, Kosovo, and Washington DC. Harvey joins him on these country's reporting trips that are simply heartwrenching and beautiful at the same time. It is visual poetry that moved me to tears. It's one of those "must-sees" as the kids say.