I finished my sloppy rocks painting, which I've entitled Slop Rocks and now I'm working on the next.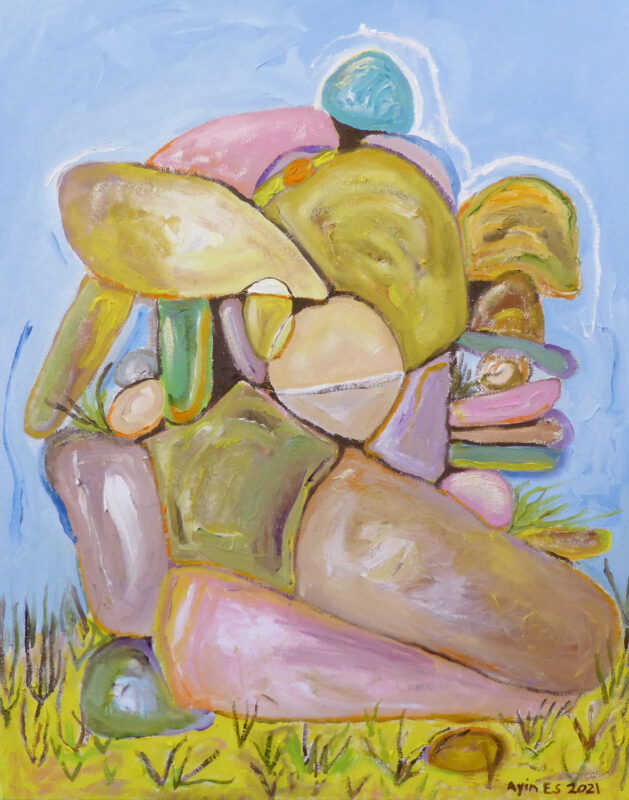 I sketched this out well before the surgery, and even though it's going fairly well, I don't think I want to plan so many things out ahead of time anymore. I get too many ideas in between but feel like I have to finish my prior ideas before I can address the new ones that are hitting me with inspiration. That's no good. But here's the one I'm working on: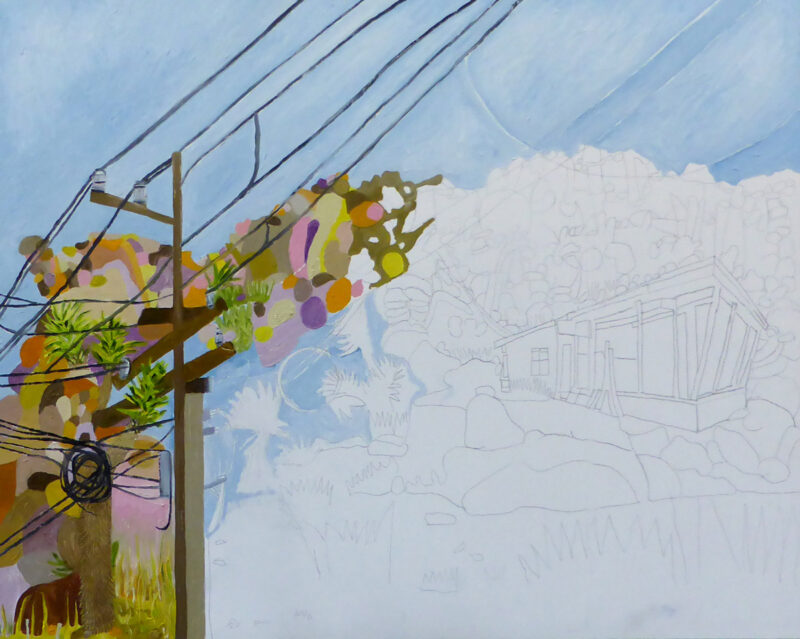 During breaks, I've been working out all the details of my new Artist's book, which still has no title. Neither does the above painting. Sometimes titles come fast, and sometimes they take a long time.
For this new book about taking a walk/hike/getting lost, I know it's going to be a small edition of just five. Each will take a while to make. I was able to establish the general size of the book by getting the boxes for them first. They will be painted cigar boxes about an inch deep.
Under the book, there will be various, semi-flat items laid into the box, which I still have to figure out how to insert so they don't jiggle around. I also want to attempt to carve out a mini bow drill set to place in there, like a makeshift bushcraft item. I don't think it actually needs to work. I'm no firestarter expert, so I don't think I could make one that works anyway.
I'll have other things in there like a pocket first aid kit, a compass, and some other shit. The book will have field notes, maps, prints, sketches, a linoleum print, an original watercolor, a hand-cut back cover, etc. Still working it all out…
I finally finished my Ayin Es business cards. Woopdee-ding-dong! That took a minute, but I did them in my spare time.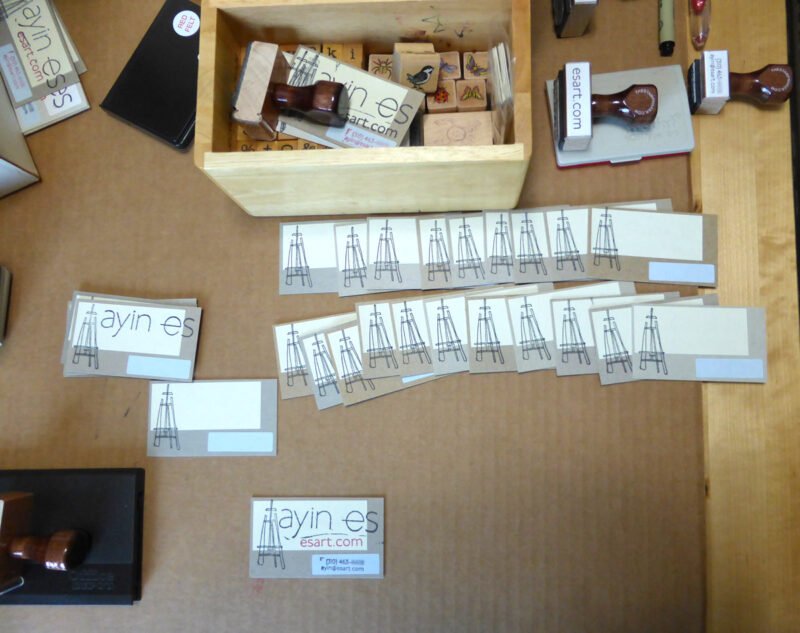 I'm not sure why, but I've been in a lot more physical pain than I was there for a while. It might be because I've been leaning over my drawing table and painting instead of painting at the easel. Or maybe it was all the stamping with the cards. Or maybe it's a combination of the stupid emotional pain about my damn brother that still lingers and hurts. I've been trying to get back into taking walks in the early mornings (though I missed this morning) before it gets too hot. It's been helping a little. It's hard to get out of my head.
Staying busy is like the only thing I can do to make my mind right. The great distraction. Otherwise, there's always the hospital (there's a good one in Joshua Tree–if a bed is available), but I'm unsure if I'm quite there. It's been almost a month since the big fight and I'm still seriously depressed. Some rapid cycling, but mostly depressed. I'm getting a temporary Rx from my doctor tomorrow, so maybe that will help me through it. I'll just keep up with my meds, the walks, therapy, and the rest.