Since all this talk about changing my name to Ayin, I've run into many overwhelming tasks that will need to take place. One is the sad fact that I'll be changing the close to 800 business cards I already have with Carol Es on them to Ayin Es. That, and removing the antique emblem of the little girl at an easel.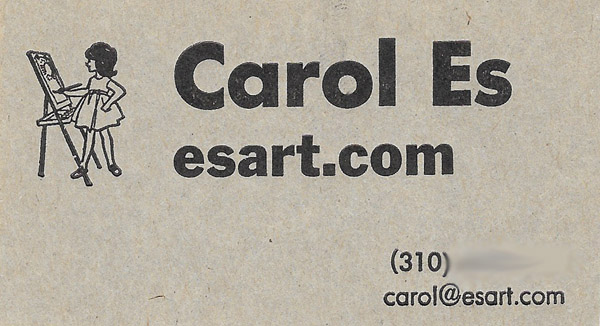 But I have loved these little business cards like you wouldn't believe. They are like little pieces of art unto themselves, not just your average business cards.
Hannah and I hand-cut the first 500 cards out of saved cereal boxes and printed them in our letterpress studio in San Pedro on an 1800s Kelsey 5″ x 8″ Excelsior press. We also broke through a few guillotine chopper blades making those cards. Eventually, we were able to recourse the blank cards from others, but we paid for it.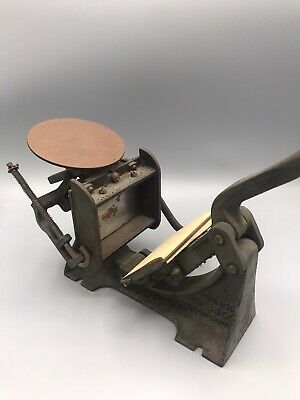 When we moved from San Pedro, I no longer needed my PO box to be on the cards. We also no longer had the letterpress studio. So, I bit the bullet and paid Aardvark Letterpress in Los Angeles to print them for me, which was not cheap. I just kept my name, website, email, phone. That would never change, right? So we printed up 1000.
If I still want my cards to be on cereal boxes (which I really do), guess what? It's not really possibe. Over the years, everyone has taken this idea, and there isn't a resource for them. Not only that, I kinda don't want to throw away all these fantastic cards I already have! It seems that would be so wasteful. I mean, it would be.
So, While I do love letterpress, I also like the look of rubber stamps. I decided to cover the original printing on the cards with flat stickers, then rubber-stamp the hell out of 'em with the new info and a new logo. I want it to look a little messy and DIY-looking anyway, so I think it will be kind of cool.
It will be my first ephemera project on my new press, which I've named Desolate Press. It takes over Careless Press (which is still archived on esart.com/books. New name, new purpose, new projects, and a new location in my life and time. I wanted to start a fresh thing.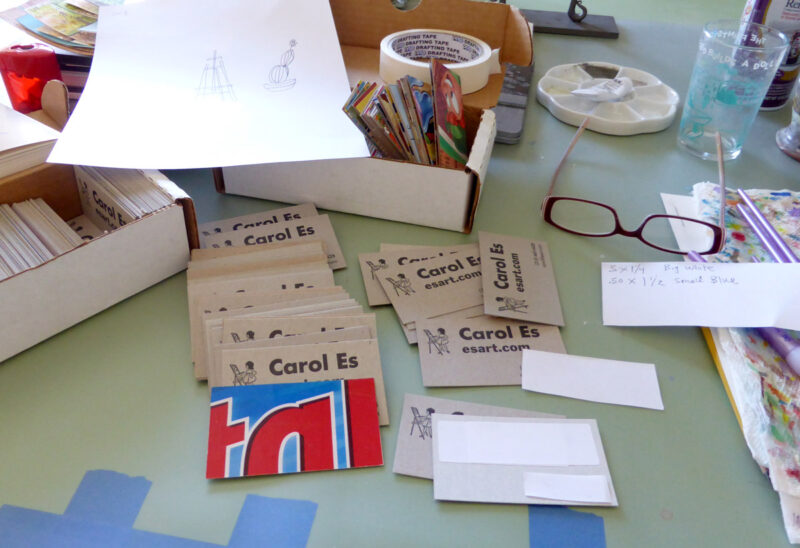 So, yesterday I ordered a bunch of rubber stamps and stickers—white ones to cover the old logo and my name—and little blue ones to hide my old email address.
Then, I got like seven rubber stamps. Sounds excessive, but I need them all, i.e., my new bizcard and name logo, a separate one that says esart.com, and one with my new email address and phone. Plus, new ones for the Artist's book press. I'll need those to bake some books.
Upcycling the cards might be time-consuming, but it's all way cheaper than getting everything redone. Plus, I don't have to throw out all those wonderful old cards, which kills my heart. Sure it takes more time, but it's therapeutic work.
While I work on that, it will give me a chance to think about what my first proper Artist book will be on Desolate Press, or at least decide which of many ideas I will settle on.
I can't wait until all my stuff comes in the mail, and I can start the project.