I haven't been doing too much open studio prep these past couple of days. However, Hannah did put together those little flat file drawers from Ikea yesterday. Now I'm able to store all of my small works on paper which made more room in the larger flat files.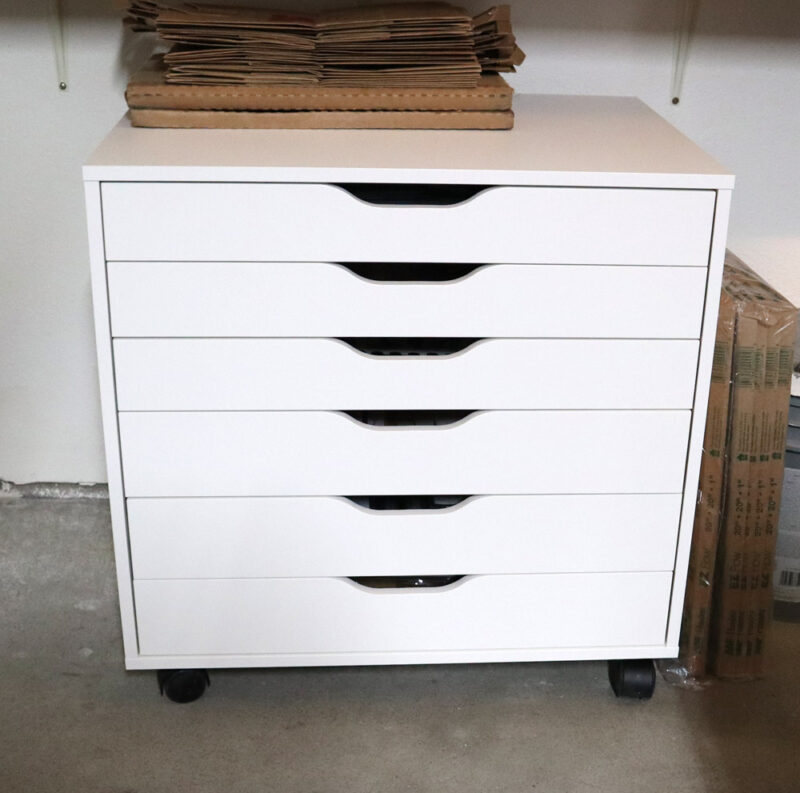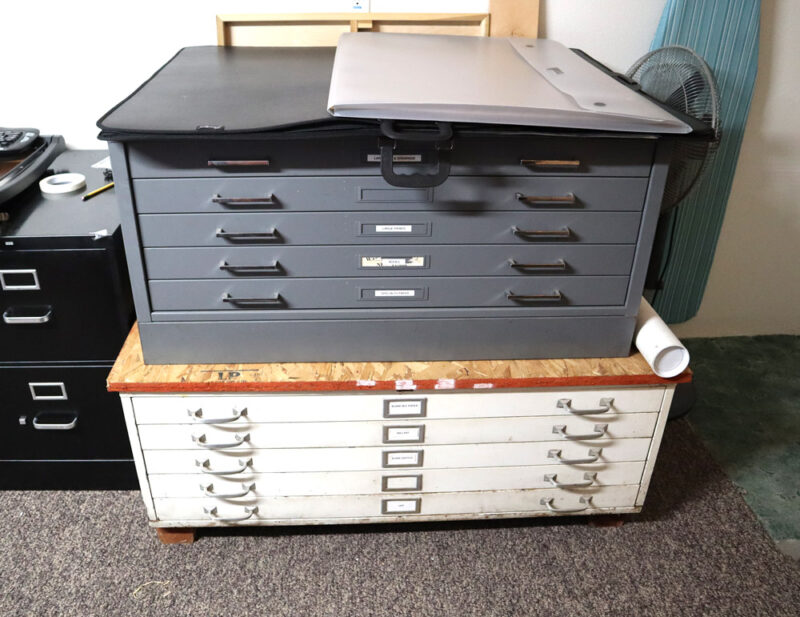 Once I organized all that (which felt so good!), I went back to working on the Outlander book, mostly because I'm so close to being done, I just can't stand to be away from it.
I'm really close to being finished with these watercolors, in fact, I estimate that I have less than two and a half more to go. I've been trying to spend about five hours a day on them. I was able to do that on Sunday because we turn computers off on Sundays now. It makes for some good brain resting and makes room for other tasks.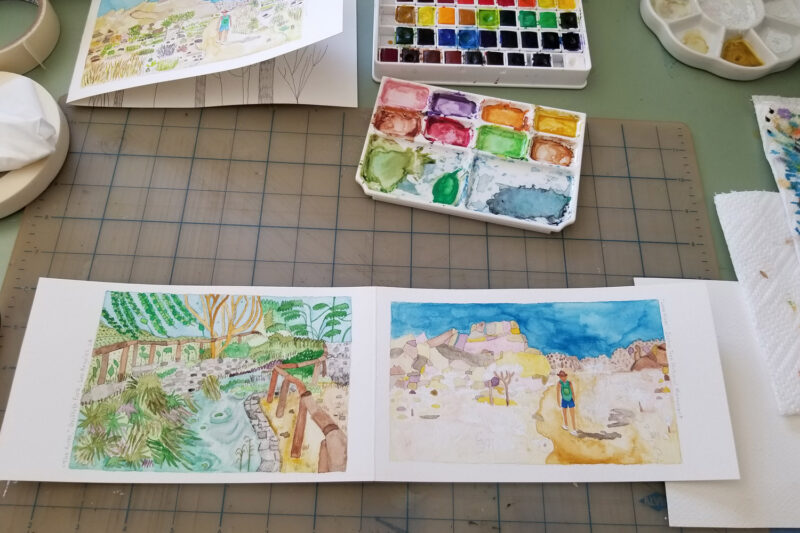 Once these are finished, I will finally bind them. I had this "great" idea to do a special binding: a simple pamphlet stitch with some tiny crossover stitches in a contrasting color. But after trying to do one on a dummy book, I found out that it's impossible to do. And even if I rigged it somehow, it would not be good for the structure of the book when pulled open. Had I made signatures, it would have been a different story. A pamphlet is a pamphlet. What can I do?
So, the binding will be a super simple, 3-hole pamphlet stitch, like so: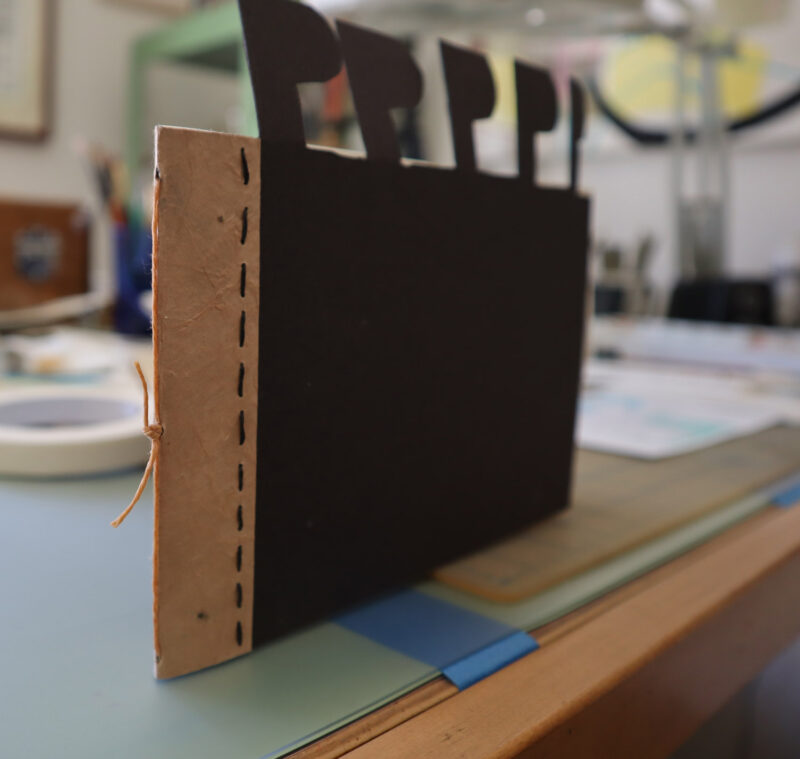 This one is an imperfect dummy, so it's just a practice copy. Don't judge. The five books will look slightly better than this one. And I'm still deciding if I want to double stitch it. I kinda like the idea of having a tie-off on the inside centerfold as well.
Soon, I'm going to have to start working on a new newsletter for the fall and advertise the open studios tour event. Those newsletters take a while, and I usually start drafting them a couple of weeks beforehand. I would also still like to make some Joshua Tree drawings before the tour. I think I'm going to do them on some old book pages. I hope I can pull it all off.