I am purging! Simplifying. I have to. Things are very complicated right now. I can't get into it, but I need to unload a bunch of stuff. Before I present it to the weirdos on Craigslist, I'm compiling this blog post which I will then Tweet, Facebook and radio transmit out to all my personal channels. I've been working on this post for many days already, so I'll get right to it here. Does anyone want a printer, a cutting table, a bunch of glass beakers, a sewing machine, blank canvases or a lightbox? I'm just getting started here.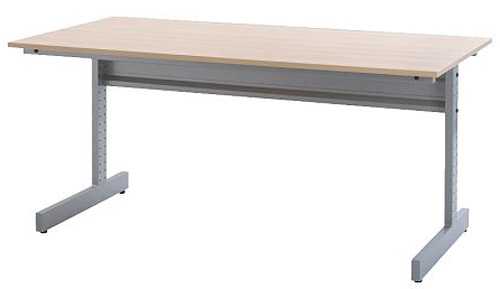 Pictured above is the very sought-after, discontinued Jerker Ikea desk. Of course, that is a stock photo; the one in my studio is filled with clutter and dust right now. I apologize for that. Pretty much all my photos are not going to be great because I just do not have the time to be a good salesperson right now and clean the items I'm trying to get rid of. But I assure you, once we pull this appendage out of the garage, you'll see it is in near perfect condition. There are no scuffs or anything like that. The only odd thing that its always had is a faint ripple in the finish on the right side. Perhaps it's only me that even notices it though. It's super subtle. I never got paint on this table because I mostly used it to draw on.
Here are a couple more pics. I want 100 bucks for it.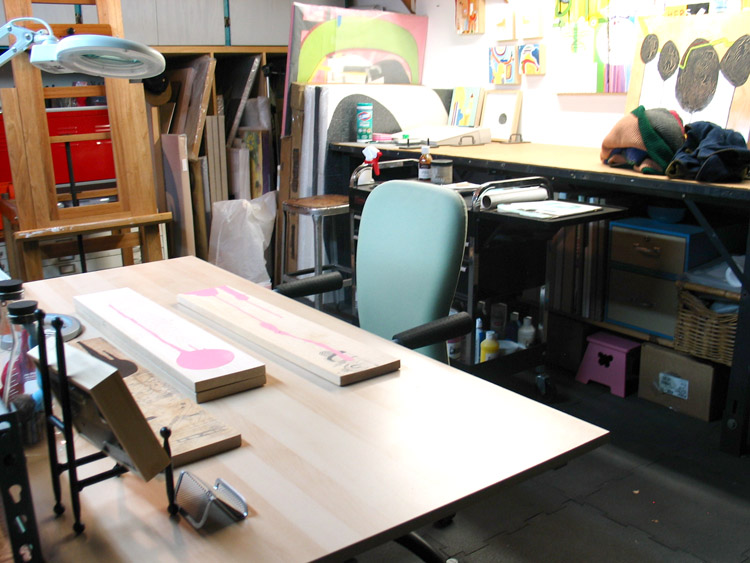 I told you I needed to de-clutter.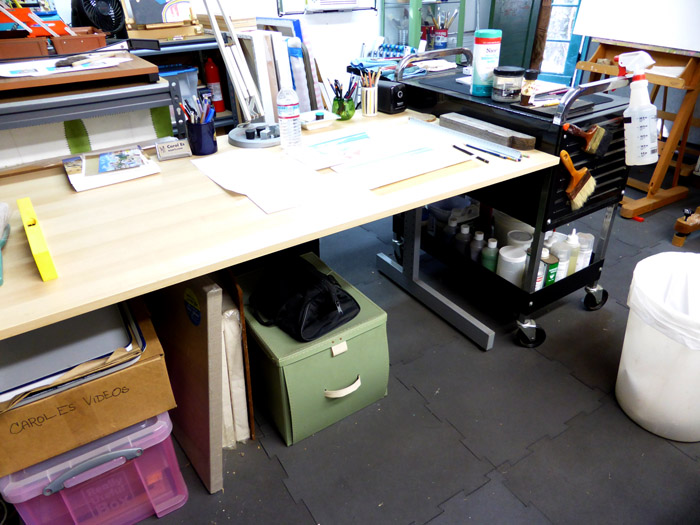 I will also throw in a black magnifier desk lamp and an electric pencil sharpener.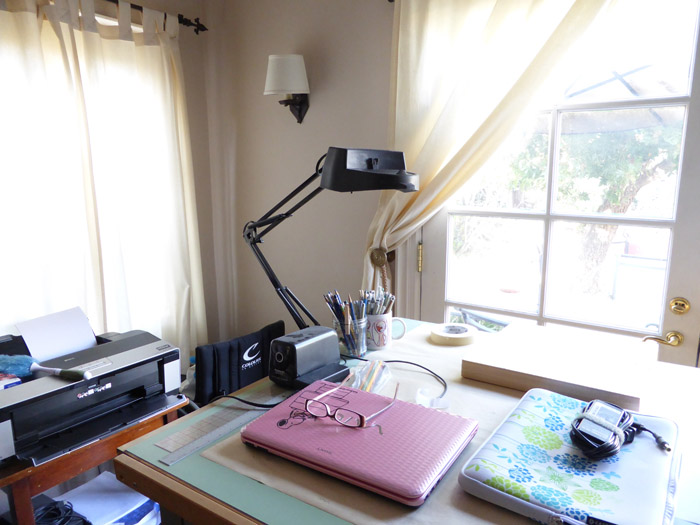 NEXT:
This was my art cart for decades. It is lifelong-lasting. Needs to be cleaned and shined. This Homak tool cart rolls around like a dream. It's a heavy piece of machinery though. The drawers also pull out smooth. There are some stickers on the side. Sorry about that. I meant to fill it with stickers actually. It's also missing the other end of this black cap/pole covering. Keep your loyal tools and paints in here. Use the surface to mix. It's an amazing helpful studio buddy.
$75 or best offer for the Homak tool cart.
NEXT:
Good luck to me on getting a real good picture of this thing, but it's my trusty industrial pattern/garment cutting table. Right now it is loaded up with bottom storage. All you need to do is put the right size plank between the legs and you've got yourself a shelf for a ton of storage. Most of those canvases you see there are 16×20 inches. (And sorry no, I am not selling my flat files.)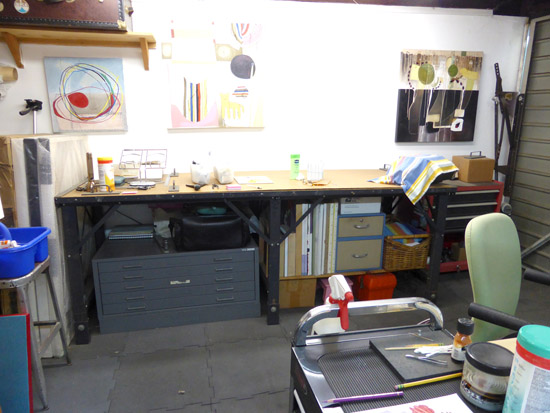 This is more like what a normal cutting table looks like: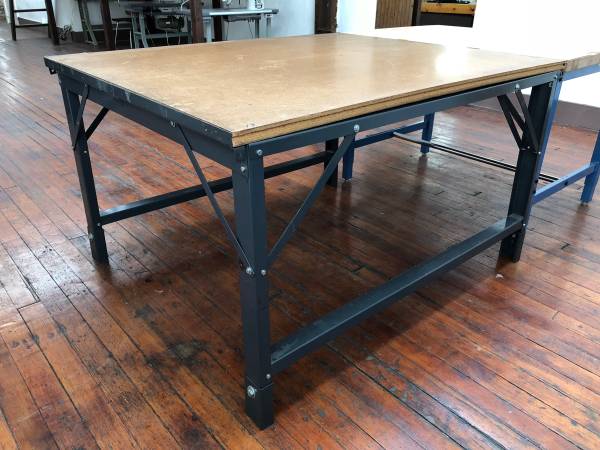 But I had mine custom cut by Oscar's Cutting Tables to a 36-inch depth in order to work with half rolls of pattern paper and to fit into smaller spaces. This section (previous picture) is 8 feet long. The height is adjustable from 33.5″ to 37″  and it all comes apart so it can be easily moved, but it's heavier than fuck, so bring someone if you want it. We have bad backs and disabilities here. We can't help you.
This thing will last forever and makes a great work table too. I will miss it, but I can no longer use it.
$100 or best offer
Anyone want a light box? You need one of these and I don't need two. I'm selling an Artograph LightTracer II LED Light Box that I hardly used. It's the larger one (12 x 18 inches) that sells for $77 after list at Blick. I'll take $60 or best offer.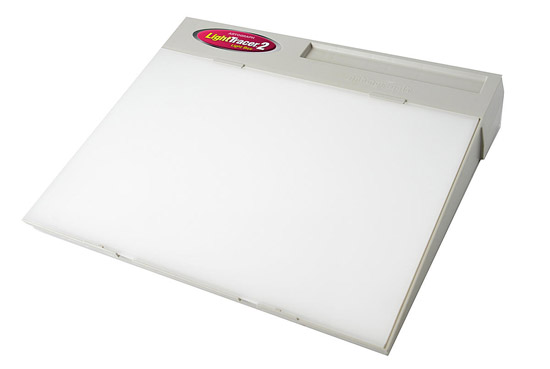 NEXT:
Oh yeah my incredible, large format Epson color printer. You can make books on this thing with Archival inks. Make Giclee prints and photographs that you can sell, they are all museum quality. I bought this thing new for a lot of money and I even just had it serviced with new heads (I'll show you the receipt) at Epson. Then I put all new ink in it too. I may be stupid, but I want it out of here.
It's an Epson Stylus Photo R2880 and it comes with all of the parts, including the rollers that many people seem to lose. I'll take $400.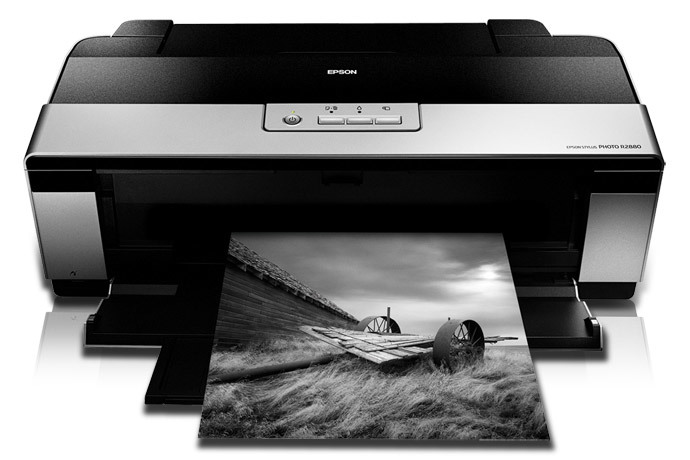 NEXT:
Don't think I'm done. I am nowhere near it. In fact, I don't know if I should keep adding to this blog post, or just make more and more posts while linking each one up to the last and the original. Maybe I will do that so I can begin de-cluttering. What do you think? Everything has been weight so incredibly hard on my head lately, this is just another thing. Another thing I have to keep track of. My brain finally can't compute. I used to be good at this stuff and I have finally malfunctioned.
___________
I have some blank canvases and panels. Please come take them away. I'll write a new post about the canvases and stuff. I also have a little easel, books and more that I'll think of after I lay down.