I've finally been back to painting. Little by little. I haven't really been able to work for more than two to three hours a day, but at least that's something.
I don't mind working slowly as long as I'm making some progress and am happy with the results. That hasn't happened in a while, until now. I'll eventually get back to that watercolor, but for now, I am happy to be oil painting again. I feel like I'm back to my old self.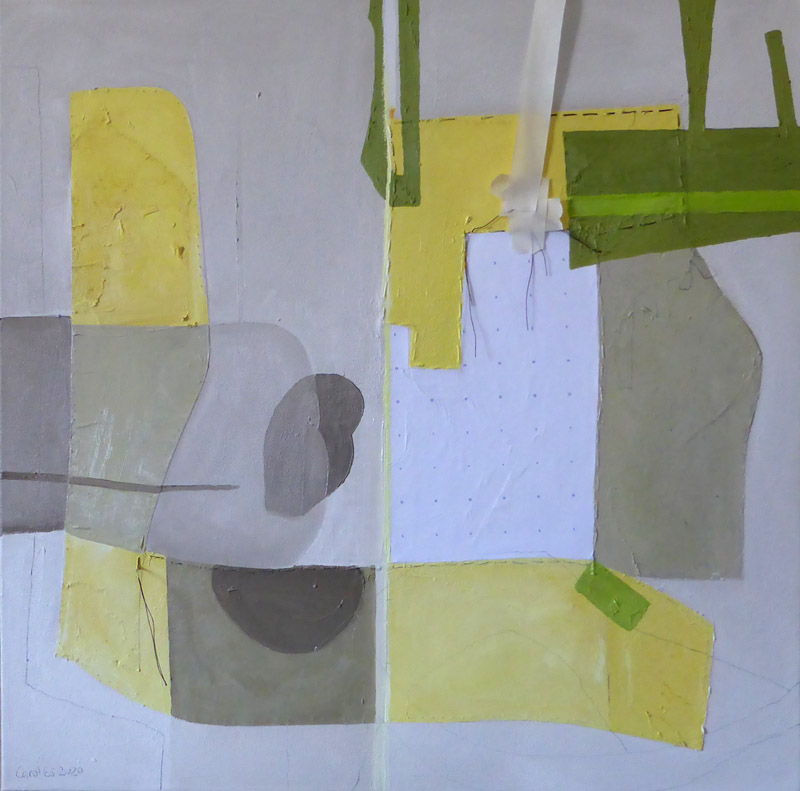 This is a piece I started so long ago, it isn't funny, but I had such good intentions for it, I kept it. And so glad I did. I didn't realize how much I was going to enjoy working on it. There's no title yet. I'm using "Pey" as the working title because it was originally the Hebrew letter pey turned on its side.
It still needs a few things. It's about halfway there. I have to wait for some parts to dry, but since there's some yellow, that may take some time. Reds, black, cobalt teal blue, and pink lines will be joining the scene, as well as more stitching. In the meantime, I had to tape some of the stitching that's already there out of the way so it wouldn't drag paint on the surface. That's been a pain. But I'm still really enjoying the process with this one.  
So, today-ah my short story, Maybe Magic Things appeared in the current issue of the Santa Ana River Review. It's neat to see my first published story. A little weird, and really great too. It's adapted from my memoir, so anyone who has read that will take notice. Or not. Anyway, congratulations to me.