On New Year's Eve I wound up repainting my last painting of the year. There were just too many goddamn colors in it. Now it's kinda purple. Here it is finished: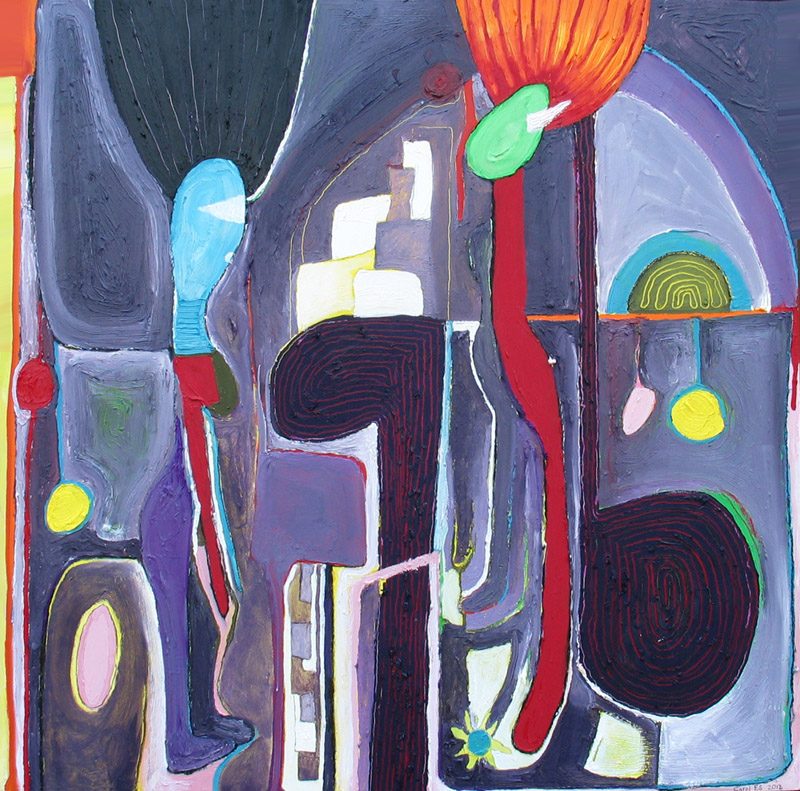 Two Girls Redux, 2012. Oil on panel. 20 x 20 inches.
New site will be launched any day now… Stay Tuned.