One of my all time heroes has up and passed away to be with the love of his life, one of my other heroes.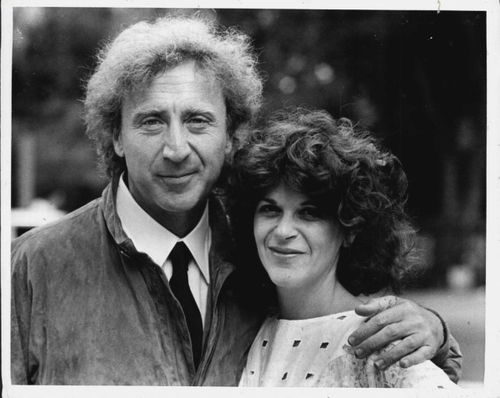 What a beautiful couple, eh? Both Gene Wilder and Gilda Radner are two of the most irreplaceable comic actors of our time.
No one can surpass either of their genius'. Gene was especially a brilliant man with the kind of gift – shit – I'm at a loss for words. I found out about this just a few minutes ago and I can't stop crying! The very first drive-in movie I ever saw was Blazing Saddles. I grew up with this man – I feel like I knew him. I studied his mannerisms and enjoyed him so much and now he's gone?
Willy Wonka, Young Frankenstein, not to mention everything he ever did with Richard Pryor. If you don't know anything about Wilder – just please start reading up on him and watching his films because he was larger than life in every role he put himself into, big or small. Dare I say the biggest personality to come since Charlie Chaplin. (Sorry I am linking to a lot of Wikipedia, but I'm in a hurry.) The world is not without him and I find that to be very sad. No one could make me laugh like he could.
Back to crying my fucking eyes out.