I don't usually work on the weekends, but I did paint a little bit on Saturday morning. 
I'm still working on this painting with all the electrical wires and am pretty much done now. I just have to go over some black bits. I thought about a title for a while and finally came up with Desert Matrix. Not a bad title if I do say so myself. I'm good with it.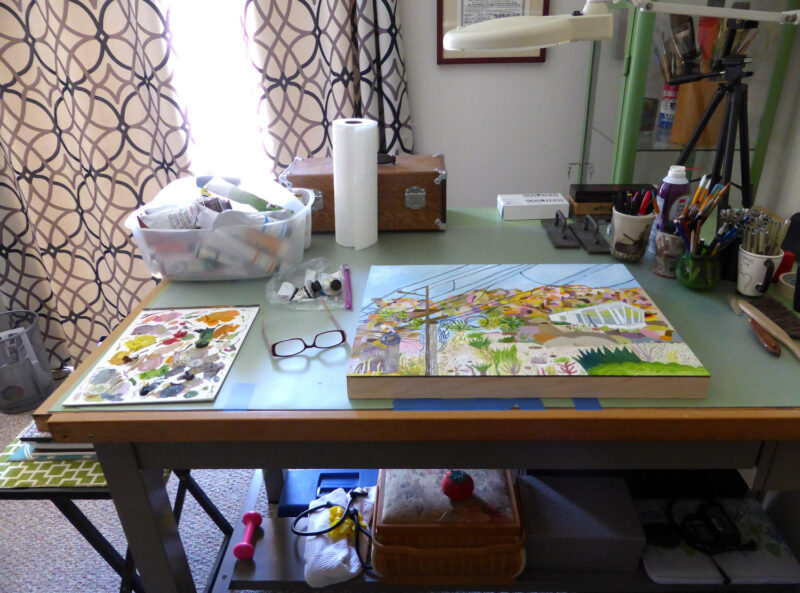 Titles sometimes take forever. They either come right away, or I have to think about them for a long time. Paintings have to be finished or nearly done for the names to hit me. I'll often need some input from Hannah. Even if I don't use her ideas, they'll inspire the final ones.
I've been doing a lot of problem-solving as I plan out the new Artist's book I'm going to make. I've decided (almost 100%) that I want to title it, Outlander. 
I got the cigar boxes that I'm going to use, but they are a lot smaller than I thought they'd be. So, the book itself will be only 4.5 inches high. Not as miniature as The Spark, but small nonetheless. It is a lot smaller than I wanted it to be, but still. It will be interesting, I think.
I originally wanted to make it a little taller. That way, I could make little black feet sticking out of the bottom. Instead, the feet will be sticking out to the side, which is fine because it formats the rest of the book into a better-looking rectangle. Here is a digital mock-up of it, for now: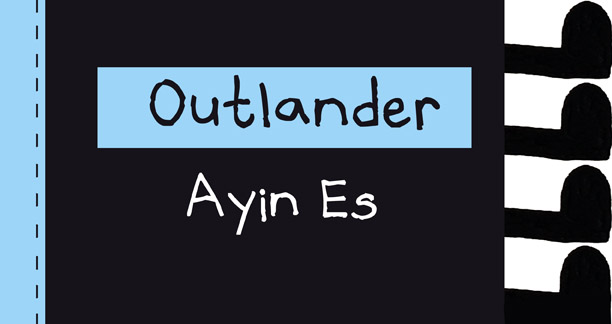 The title will be embroidered over a piece of starched linen, along with that side spine. I don't know what that's technically called. Just the spine I guess?
If I haven't mentioned it before, a few other items will be in the box, i.e., a bushcraft bow drill firestarter, a compass, and a mini pocket first aid kit. A couple of these things will be put together from purchases, and some are partly handmade.
Next up on the painting front, I'm planning on covering up an old diptych to make two different abstract paintings. I've done this a few times before and felt good about the results. This time, I'm covering up a sarcastic piece about my brother. I've never really been happy with it–neither the look of it or the sentiment. Knowing I'll be covering it up in a new aesthetic way feels cathartic and healing. I'm looking forward to it.