Things are improving overall. I've made a bit more progress on the painting I've been working on. I don't have a title for it yet, so I'm just calling it the fishing boat painting.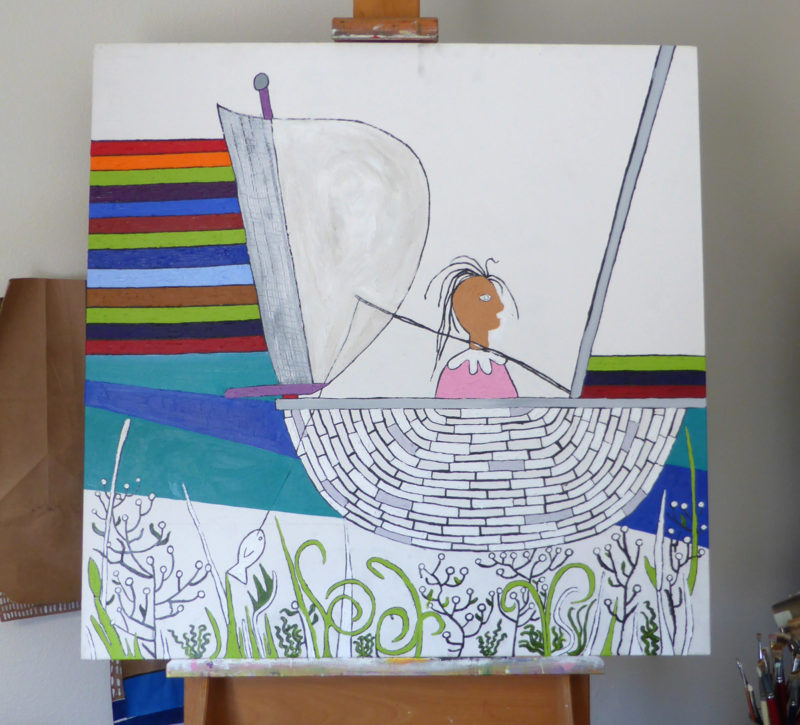 Today I have a virtual consultation with a well-renowned Beverly Hills plastic surgeon, Dr. Lee. I had to pay out of pocket for it, but I wanted to talk to at least one surgeon that came highly recommended for a comparison study with the doctor my insurance is sending me to. I see him on Tuesday. I also have an appointment with UCLA's transgender team next Thursday. I think they'll take my insurance, but I'm not sure. I'll find out during the intake.
Hannah and I are doing much better, relationship-wise. I don't know what was up my butt exactly, but things seem to be getting better the more we communicate.
I recently finished up a short story and submitted it to two publications. I don't think my chances are good, but at least I'm trying. Unless you're an academic and write somewhat fancy, chances are you won't get picked up for publishing. Many rags say they are looking for something different–fresh voices and stories spoken in simple, straightforward language, but I wonder about that sometimes. Maybe I do that, but just not good enough to get published. I don't know.
If I get published, ya'll will be the first to know.